LearnWorlds is a modern cloud-based LMS to create, host, and sell online courses, training, and coaching. Creating beautiful courses with LearnWorlds is easy as pie, thanks to the platform's intuitive course builder with ready-made templates for every niche. And that's just for looks…
LearnWorlds also has numerous educational features you won't find in most platforms and sales and marketing tools.
That said, LearnWorlds might not be the best solution for your project!
When you're just starting out creating online courses, LearnWorlds' extensive capabilities may seem daunting and the learning curve high compared to other learning platforms. Also, you might be comparing LearnWorlds' prices with cheaper competitors or solutions like WordPress LMS plugins.
In this article, we will compare LearnWorlds to its competitors to help you decide if LearnWorlds works for your business or not. Without further ado, here are 7 alternatives to LearnWorlds that you may want to consider:
What is LearnWorlds?
LearnWorlds is a modern cloud-based learning management system that makes it easy to create online courses and membership sites, provide training, and build coaching and consulting businesses. Apart from enabling course creation, LearnWorlds either features or integrates with all the eCommerce and marketing tools you need to sell online courses.
LearnWorlds has a powerful drag-and-drop site builder that helps you build a professional website while hosting your online course, community, or coaching academy. Instead of getting lost among a sea of competition in a marketplace like Udemy, LearnWorlds enables you to take full control of your online academy and expand your brand, your own way!
Who is LearnWorlds for?
LearnWorlds is most suited for:
Professional trainers,
Knowledge entrepreneurs (edupreneurs),
Creators who monetize their passion,
Coaches and consultants,
SMEs, and
Companies who train employees, associates, and customers.
Unique LearnWorlds Features That You Won't Find Anywhere Else
Before you continue reading this article, if you are considering leaving LearnWorlds, there are some features you won't find in any other platform.
Here is what you will leave behind:
Professional Website Builder
Have full control over your brand and website look, whether you're a course creator or a coach. Only the LearnWorlds website builder offers the level of customization you need to create perfect landing pages, bring out the look and feel of your brand, and host your training business all under one roof.
User-Friendly Learning Experience
Some course platforms and LMSs offer a clunky, outdated, or boring environment for learning. Your customers deserve the best, and LearnWorlds makes sure you'll be able to offer an engaging learner experience with smooth navigation in a pleasant online environment.
True White-Labeling
You may think white-labeling is the "Powered by" tagline on your pages, but that's only where other platforms stop. LearnWorlds allows you to remove our branding from email notifications, login/registration forms, and even social logins, and also gives you the option to customize the whole platform to reflect your brand.
Mobile App (White-Labeled and Native)
Do you want to engage your learners and offer them seamless learning on the go? LearnWorlds offers the only white-labeled mobile app in the market, so you can have your own native app in Playstore (Android) & Apple App Store (iOS) without spending a fortune.
Great Support
Every step of the way, the LearnWorlds support team helped us with our questions, setup and workarounds to enable us to deliver in the way we needed. LearnWorlds is a wonderful platform that has enabled our company to continue to deliver our training courses in the new online environment.
Michelle ByfieldTechnical Services Manager at Noble Works
LearnWorlds Pricing, Advantages & Disadvantages
LearnWorlds offers 4 pricing plans. The cheapest LearnWorlds plan starts at $24, allowing for the basic functionality, one admin, and unlimited courses.
To unlock the full potential of LearnWorlds, you will need a Learning Center plan at $249 per month (billed yearly). While it looks expensive compared to some solutions, you get features only found in top LMSs, which can normally cost a few thousand $ per month.
Here is a quick breakdown of the plans:
Starter:
$29 per month ($24 billed yearly). A great option if you are starting out without an audience. However, the cheap price comes with the downside of a $5 fee per sale. When you get enough sales coming in, you can upgrade to the Pro plan and avoid all the fees.
Pro:
$99 per month ($79 billed yearly). Solopreneurs, creators, and small businesses can create their training and coaching. At this level, you unlock SCORM file uploads and live classes with Zoom or Webex.
Learning Center:
$299 per month ($249 billed yearly). Businesses, educational institutions, and creators with a bigger audience will want to go full white label and unlock advanced features like the API, interactive video, advanced user management, more admins & and remove SCORM limits.
High volume & Corporate:
If you're in a large company, contact us to get a quote based on your training needs. This plan offers benefits like premium cloud servers and support, additional admins, and flexible invoicing.
LearnWorlds Advantages
LearnWorlds is a platform that, without exaggeration, has it all. Therefore, it can be used by different professionals varying from creators who want to monetize their passion and knowledge to professional coaches and even companies that need to deploy corporate or customer training.
All the educational tools you could possibly ask for: learner assessments, certificate builder, multimedia content, gamification, and gradebook.
Native, white-label mobile app.
Built-in community with groups, discussion boards, RSS feed, blog, and user-generated content.
Coaching features: integration with Calendly, one-to-one and group sessions, and note-taking.
Multiple monetization options: sell courses, course bundles, memberships, and subscriptions using payment gateways like Stripe, Paypal, and top Buy-Now, Pay-Later providers.
Boost sales with coupons and discounts, create an affiliate program, or integrate an email marketing tool.
In-depth reporting to monitor learner behavior and business performance. Data is key to success!
LearnWorlds Disadvantages
LearnWorlds' biggest advantage might actually be a disadvantage in some cases. Its wide range of functionalities might be confusing and even unnecessary for a creator who just wants to test the waters and has a very simple product, like a video course.
Learning curve
No free plan
Fees on the Starter Plan
Thinkific: Closest Feature Competitor to LearnWorlds
Thinkific stands out for its clean user interface and ease of use. It's a good option for creators taking their first steps in selling e-learning courses and memberships while it also covers corporate training needs.
That said, Thinkific is not doing great in terms of customization or learning features. For example, you can use one of the templates and modify some elements, but you can't customize the CSS. It also lacks marketing automation features.
Thinkific Pros
Thinkific does pretty well in terms of community. You can even create and sell a community as a standalone product without a course. In the Thinkific community, members can upload content and post comments.
No transaction fees
Nice community features
Supports live sessions
A lot of integrations
Easy to use
Thinkific Cons
One of the biggest cons of Thinkific is that it doesn't have a mobile app builder, therefore limiting your potential to engage with learners on the go. It also lacks an advanced quiz builder (it only supports multiple-choice questions), and it's not SCORM-compliant.
White-labeling available only with the Grow plan ($199/mo)
Basic learning features
No mobile app
No SCORM-compliance
Limited reporting tools
Thinkific Pricing
Thinkific offers a free plan with basic features available and 4 paid:
Free Plan – $0
Start – $99
Grow – $199
Expand – $499
Thinkific Plus – Customized pricing
*Pricing information retrieved from Thinkific on November 7, 2022.
Compare LearnWorlds vs Thinkific
Find more Thinkific Alternatives
Kajabi: Best Ecommerce Platform Alternative to LearnWorlds
Kajabi is advertised as an all-in-one platform, known for its powerful eCommerce features that facilitate sales and automate email marketing. Kajabi goes as far as featuring premade playbooks and copy for different types of sales funnels, so even if you don't know the first thing about writing convincing copy, you'll still be able to engage and convert your leads.
On the other hand, Kajabi is also known for being one of the most expensive choices. Another drawback is that its community feature is weak and limited to a course discussion forum. However, Kajabi has announced the acquisition of the Vibely community, so they will be updating their community features soon.
Kajabi is addressed to creators of all kinds who want to sell digital products, courses, and memberships, and also to coaches.
Kajabi Pros
Kajabi is doing a very good job in helping you sell your courses. It Kajabi Heroes community is another feature that stands out.
High focus on marketing (tools and advice)
Prebuilt sales funnels
Supporting and engaging creators community
No fees
Built-in CRM
Kajabi Cons
Kajabi doesn't have strong learning features. And if you want to offer mobile learning, you can't do that independently – your course can be sold only via the Kajabi app.
Expensive
Limited website customization
Lacks features like gradebooks, advanced assessments, SCORM and HTML5 files
Limited reporting
No mobile app (only Kajabi app)
Kajabi Pricing
Kajabi doesn't offer a free plan, but it does provide a 14-day free trial and the following options:
Basic – $149/mo
Growth – $199/mo
Pro – $399/mo
*Pricing information retrieved from Kajabi on November 7, 2022.
Compare LearnWorlds vs Kajabi
Find more LearnWorlds vs Kajabi
Teachable: Top Alternative to LearnWorlds for Coaches
Teachable is an affordable online course platform addressed to coaches and all creators that want to sell online courses, self-paced or cohort-based. Teachable is largely sales and marketing oriented, with features like email broadcasting and order bumps.
Unlike LearnWorlds, Teachable doesn't have rich educational capabilities, lacking features like SCORM, gradebook, and advanced quizzing. There are few options to customize your website, and there's no built-in community feature. Although it offers a Teachable app to sell your course, it's only available for iOS.
Teachable Pros
Teachable is an intuitive platform that offers a free plan (with transaction fees nonetheless), which makes it a good choice if you're just starting out and want to experiment with online course creation.
Ability to schedule coaching sessions and note taking
Marketplace
Free plan
Easy to use
Secure checkout
Teachable Cons
You'll find that Teachable doesn't allow you to go far in terms of creating a valuable and engaging learning experience, as it lacks advanced features.
Transaction fee on the Basic plan
No built-in community
Limited educational features
No customer support during weekends
No native mobile app, only Teachable mobile app for iOS
Teachable Pricing
Teachable offers 4 plan tiers, including a free plan:
Free plan & transaction fees ($1 + 10%)
Basic plan with 5% transaction fees – $39/mo
Pro plan without transaction fees – $119/mo
Business plan without transaction fees – $299/mo
Pricing information retrieved from Teachable on November 7, 2022
Compare LearnWorlds vs Teachable
Find more LearnWorlds vs Teachable
Podia: Best LearnWorlds Alternative for Small Creators
Podia boasts about how easy it is to build a beautiful website for free within 10 minutes with its drag-and-drop website builder. The platform allows you to sell online learning courses, webinars, digital downloads, memberships, and coaching. It also offers decent marketing features, like email marketing and affiliate programs.
Podia has some serious limitations that will prevent you from building a strong brand or engaging your learners. For example, there's no option to build a mobile app and no white labeling. The community feature is not strong, either.
Podia Pros
A feature that stands out is the embeddable "Buy" button that enables you to sell your product directly on third websites without redirecting visitors to your website.
Free plan
Embeddable buy button
User-friendly course authoring
Inexpensive
Built-in email marketing
Podia Cons
Podia might be easy to use, but this comes at a price. Essential features to create true engagement are missing.
Limited community features
Lacks features like exams, certificates, SCORM, and HTLM5 files
No mobile app
Limited website customization, no white labeling
No reporting
Podia Pricing
Podia offers a free 14-day trial and 3 paid plans:
Free plan (with 8% fees)
Mover – $39/mo
Shaker – $89/mo
Earthquaker – $199/mo
*Pricing information retrieved from Podia on November 7, 2022.
Compare LearnWorlds vs Podia
Find more Podia alternatives
Mighty Networks: Best Community Building Competitor for LearnWorlds

A platform with a clear focus on building online communities and engaging with your audience, Mighty Networks does exceptional work on that front with features that resemble social media, like personalized feed, user-generated content, direct messaging among members, groups and subgroups.
Apart from that, the platform enables creators to sell courses, memberships, and webinars and create their website to grow their brand and build a vibrant community of followers. You can set separate pricing for community and courses, although only community members can buy courses.
Because it focuses on community rather than education, its learning features fall short compared to LearnWorlds. Although it supports different content formats (featuring even a native video creation tool) and live sessions, you won't find essential features like assessments, gradebook, certificates, or reports focusing on learner behavior.
Mighty Networks might not be the best option for educators but is a more apt solution for creators and maybe coaches.
Mighty Networks Pros
With Mighty Networks, you can enjoy top-notch community features and work easily with video and live streaming, as they come with the platform!
Advanced community features
Drip-feed content
Built-in video creation tool
Built-in video streaming
Native mobile app (with the Mighty Pro plan)
Mighty Networks Cons
If you want to sell courses with Mighty Networks, know that the platform doesn't offer many educational features and selling options. Mighty Networks doesn't integrate with PayPal or offer payment plans, and it doesn't accept other currencies except for USD.
Limited selling options
No ability to create discounts or coupons, no affiliate program
Not enough learning features
Limited integrations
Unclear pricing for add-ons
Mighty Networks Pricing
Mighty Networks offers a free trial and 3 pricing plans. Mighty Networks charges transaction fees on all pricing plans.
The Community Plan – $39/mo
The Business Plan – $119/mo
Mighty Pro – Request demo
*Pricing information retrieved from Mighty Networks on November 7, 2022.
Compare LearnWorlds vs MightyNetworks
LearnDash: Best LearnWorlds Alternative for WordPress
LearnDash is an award-winning LMS plug-in for WordPress websites. This means that you can't use LearnDash unless you have a WordPress site. Other than that, LearnDash is addressed to all creators, offering impressive features and countless add-ons to create, market, and sell online courses and memberships.
The fact that LearnDash supports countless plug-ins is both an upside and a downside. On one hand, you have the capability to build anything you've dreamt of. On the other, some plug-ins come at an additional cost which might get you off budget or cause technical issues.
LearnDash Pros
If LearnDash stands out for one thing, that's its customization capabilities. There's a plug-in for anything you can think of!
Countless plug-ins
Customization options
Onboarding guide (wizard)
Rich educational and marketing features
White-labeling
LearnDash Cons
Learn dash might not be for you if you have zero technical knowledge or are operating on a tight budget.
Some level of technical knowledge required
Lookout for future glitches
No free trial
Charged annually
Needs several plug-ins
LearnDash Pricing
LearnDash doesn't offer a free trial. Instead, it offers a 15-day money-back guarantee.
1 site license – $199/year
Up to 10 site licenses – $399/year
Unlimited site licenses – $799/year
*Pricing information retrieved from LearnDash on November 7, 2022.
Compare LearnWorlds vs LearnDash
Find more LearnDash Alternatives
Docebo: Top Learning Management System Alternative to LearnWorlds
Docebo is an AI-powered LMS and is considered one of the top LMS providers for corporate online training. It is mostly addressed to companies that want to train their employees or customers. It integrates with eCommerce tools and enables you to create different domains and pages for your online courses. Docebo also features a course marketplace where you can sell your course and supports white labeling.
Docebo not only allows you to create content, but you can also buy ready-made courses that come with its learning suite. It supports different delivery methods, like microlearning and blended learning.
Although Docebo has remarkable features and capabilities for corporate training, it may not the right choice for course creators and coaches, as it is not designed for this. The platform doesn't have the tools to help you market and sell your courses like other platforms on this list.
Docebo Pros
Docebo has everything you need for personalized and engaging corporate training experiences.
AI-powered
Built-in content library
Robust learning analytics
Multiple integrations
SCORM-compliant
Docebo Cons
Docebo's biggest disadvantage lies in the fact that it's addressed to a very specific audience – large companies.
Suitable for enterprise training only
Unclear pricing
No website builder
No sales and marketing features
No mobile app
Docebo Pricing
The Docebo website doesn't mention their pricing. Instead, you need to request a quote.
Conclusion
While other platforms might fall short in one aspect or another, LearnWorlds doesn't disappoint either in educational or marketing features. This makes it an excellent choice for all creators, edupreneurs, coaches, and businesses.
That said, someone just starting with online learning might not need all the features that LearnWorlds offers and could go with a less "complex" platform that offers a free or at least a cheaper plan.
But why not give it a try and see for yourself? LearnWorlds is free for 30 days, so grab the chance to explore how you can combine all its powerful features and build your first course and – why not – online academy!
Frequently Asked Questions (FAQs)
Which platform is best for training?
This depends on the unique training needs of the organization and its employees. Conduct a training needs analysis, then research several LMS providers to determine which tool meets your needs. Normally, you need to look for the following features:
Scalability. The platform must "grow" with you and support an increasing number of users.
Multiple delivery options, like live sessions, blended learning, and microlearning.
Mobile-friendliness to enable learning on the go and to provide employees with resources they can use on the job.
SCORM compliance and interactive content to easily import existing training material and create an engaging course.
In-depth reporting to monitor employee progress and identify knowledge gaps.
How many people use LearnWorlds?
LearnWorlds is a popular online course platform with thousands of course creators, businesses, and entrepreneurs using it to deliver their courses, training and coaching to millions of learners around the world.
What is the difference between LearnWorlds and other platforms?
LearnWorlds stands out for its rich educational features, like multiple learner assessments, certificate builder, multimedia content, gamification, and gradebook. At the same time, it offers a built-in community and several monetization options, including memberships, making it ideal for creators that want to build a following and subscribers.
Also, it's great for coaches as it integrates with Calendly, supports 1:1 and group coaching activities, and allows for private note-taking. All this, plus the integrations with popular marketing tools and payment gateways, make LearnWorlds a truly all-in-one solution that is addressed to different professionals and creators.
Does LearnWorlds have a free plan?
No, LearnWorlds doesn't have a free plan, but it offers a 30-day free trial.
How much does LearnWorlds cost?
LearnWorlds has 4 pricing plans billed monthly or annually.
Starter: $29 per month with a 5% fee ($24 billed yearly)
Pro: $99 per month ($79 billed yearly)
Learning Center: $299 per month ($249 billed yearly)
High-volume & Corporate: Request a quote
Is LearnWorlds better than Thinkific?
LearnWorlds offers multiple features that Thinkific does not, including a mobile app, better learner assessment options, SCORM compliance, and in-depth reporting.
Is LearnWorlds better than Teachable?
LearnWorlds beats Teachable on key aspects, including website customization, native mobile app, community feature, and customer support.
Is LearnWorlds better than Kajabi?
LearnWorlds is a much more cost-effective solution than Kajabi. It may fall behind in terms of built-in marketing tools, but it offers a native mobile app, a wider variety of learning features, and better reporting.
Is LearnWorlds better than Podia?
LearnWorlds does a better job than Podia almost on every important learning aspect. LearnWorlds offers a mobile app and white labeling, it has a pretty basic community feature compared to that of LearnWorlds, and it lacks features like reporting, advanced quizzing, and SCORM compliance.
Is LearnWorlds better than LearnDash?
LearnWorlds is a more transparent and comprehensive product than LearnDash. It doesn't require any technical knowledge or owning a WordPress site, as is the case with LearnDash. On top of that, it's easier to stay within budget using LearnWorlds, as the LearnDash plugins can significantly increase the initial cost.
Is LearnWorlds better than Docebo?
LearnWorlds is better than Docebo for course creators and coaches. Docebo is addressed to large companies of 300+ employees that need to train their workforce, associates, and clients.
Is LearnWorlds better than Mighty Networks?
LearnWorlds might fall slightly Mighty Networks in terms of online community features, but it is far superior in terms of educational features, reporting, and sales & marketing options.
(Visited 168 times, 1 visits today)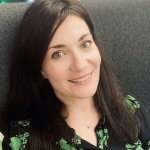 Androniki is a Content Writer at LearnWorlds sharing Instructional Design and marketing tips. With solid experience in B2B writing and technical translation, she is passionate about learning and spreading knowledge. She is also an aspiring yogi, a book nerd, and a talented transponster.