LearnDash is a WordPress LMS plug-in that allows you to create and sell courses online. It's a great option for companies and edupreneurs that already use WordPress and would like to offer courses as a product or create their own gated academy.
Although LearnDash does come with a surprising amount of advanced learning features, it also comes with a major downside. You'll need several add-ons to create a fully functional learning academy. On one hand, this level of customization is a great asset. On the other hand, it implies many hidden costs.
Another issue with LearnDash is that installing and maintaining the system requires some level of technical knowledge.
In this post, we'll review LearnDash advantages and disadvantages, available pricing plans, and, as promised, LearnDash alternatives.
First, we would like to present LearnWorlds to you as the best LearnDash alternative.
A 30-day free trial will convince you that you can now have a stunning website for your online academy and offer top-quality courses using a single platform:
Best LearnDash Alternatives for Your Online Courses
LearnDash Pricing & Plans
LearnDash doesn't offer a free trial. You can choose among 3 different pricing plans, which are all billed annually. If you don't renew your license, you may still continue to use LearnDash but you will lose access to updates and support:
1 site license – $199/year
Up to 10 site licenses – $399/year
Up to 25 site licenses – $799/year
*Pricing information retrieved from LearnDash August 2023.
LearnDash comes with multiple hidden costs that include server hosting and maintenance. Add to that the multiple add-ons and plugins you'll need to pay for basic functionalities, like receiving payments.
LearnDash Advantages & Disadvantages
LearnDash offers advanced learning features that make it a worthwhile investment for companies, course creators, and educational institutions. Provided you have a WordPress site and technical knowledge, LearnDash can help you monetize your knowledge while offering engaging and personalized learning experiences to your students.
LearnDash features include drip-feed content, learner assessments, certificates and badges, and the ability to track student progress. Through its Focus Mode feature, it eliminates distracting elements from the course page. This provides a better user experience for students. In addition, LearnDash integrations include a range of popular WordPress plugins, so you can add more features to your courses.
LearnDash advantages 👍
LearnDash scores high in terms of educational features, which is why even academic institutions choose LearnDash to deliver their courses. It comes with the following:
Pros
Intuitive course builder
Distraction-free learning environment
Multiple features, like gamification, certificates, discussion forums, advanced quizzing
Drip-feed content and course prerequisites
Reporting tool
Connects with other WordPress plugins
LearnDash disadvantages 👎
The major downside of LearnDash is that you will need several plug-ins to enrich the existing marketing and payment options, which can increase the cost considerably. Plus, you need to have the technical expertise to set up your courses, since the onboarding content is limited.
Cons
Multiple hidden costs
Requires tech-savviness
Limited built-in payment options and membership features
Needs plug-in to activate promotional features (like coupons and affiliate marketing)
No onboarding
Doesn't support SCORM files or a gradebook (only with a paid add-on)
Best LearnDash Alternatives for Your Online Courses
#1 LearnWorlds – Our Choice
Customer Reviews: 4.7 / 5
LearnWorlds is more than a course creation platform – it's a SaaS learning platform packed with powerful sales and marketing features. With it, you can build deeply engaging courses,promote and sell them – and do all that in just a few clicks!
With our powerful site builder, you can build the perfect storefront for your courses. Fully customizable with multiple widgets, it enables you to communicate offers, present your courses, and power up your brand.
We recently launched a collection of 50+ industry-leading templates following top web design trends to give you even more options.
You'll also enjoy top learning features that LearnDash misses, like the GradeBook to keep track of learner progress and built-in forms to get student feedback. LearnWorlds also supports SCORM content, so you can easily upload material and enrich your existing content.
Last but not least, LearnWorlds allows you to build your own native mobile app – no coding skills required. Engage your learners better with the power of in-app notifications and offer easy access to course content!
How much does LearnWorlds cost?
LearnWorlds offers 3 main plans:
Starter – $29/m
Pro – $99/m
Learning Center – $299/m
LearnWorlds offers a 30-day trial with most features available during the trial. It's clearly a much cheaper and more comprehensive alternative to LearnDash.
*Pricing information retrieved on the August 2023.
Pros
Cons
Does not offer its own payment gateway
Does not offer a marketplace
No free plans
Longer learning curve due to more complex features
LearnDash vs LearnWorlds: LearnWorlds is the most cost-effective, comprehensive, and hassle-free solution.
Here are also the best LearnWorlds alternatives.
#2 Teachable
Customer Reviews: 4 / 5
Teachable is a popular course creation platform addressed to coaches, solo professionals, edupreneurs, and anyone who is an expert in a field and wishes to monetize their knowledge.
Teachable excels in marketing tools and pricing options but lacks educational features. Course creators can promote their courses via affiliate marketing, order bumps, coupons, and more. And, they can sell their courses in bundles, subscriptions, and memberships. They can't, however, create a learning community for students to discuss (student interactions are limited to comments) or drip-feed content.
How much does Teachable cost?
Teachable offers 4 plan tiers:
Free plan & 10% transaction fees
Basic plan with 5% transaction fees – $59/mo
Pro plan without transaction fees – $159/mo
Pro+ plan without transaction fees – $249/mo
Business plan without transaction fees – $665/mo
Teachable's free plan does not expire but it offers limited features.
*Pricing information retrieved from Teachable on the August 2023.
**Teachable's new pricing structure has removed the unlimited courses from plans under Business and is now limited to 50 courses or other products.
Teachable has increased their pricing on January 1st 2023 and is forcing all older clients to move to the new pricing structure by August 1st 2023.
Pros
User-friendly course builder
Scalable
Flexible pricing options
Multiple course promotion options, like affiliate marketing, order bumps, memberships, and more
Cons
Lacking in essential educational features (limited quiz options and reporting)
Downtimes and caching problems
Limited course customization
No built-in learning community
Email-only customer support
LearnDash vs Teachable: LearnDash is the clear winner in terms of educational features and customization.
👉 Check out some Teachable alternatives
Compare Teachable to LearnWorlds
Compare Teachable to Podia
#3 Kajabi
Customer Reviews: 4.4 / 5
Kajabi is a marketing-focused, all-in-one business platform addressed to knowledge entrepreneurs. Edupreneurs, entrepreneurs, course creators, and coaches (among others) use Kajabi to create, market, and sell courses, membership sites, podcasts, and more digital products.
Kajabi is primarily focused on the monetization of knowledge and marketing. Course creators can build a website, create automated marketing campaigns and sales funnels, and write marketing emails. Kajabi offers marketing analytics and the Kajabi app. It also stands out for the Kajabi Heroes community, where people who have grown their business with Kajabi share their experiences.
That's all good so far, but Kajabi lacks the advanced online learning features of LearnDash and LearnWorlds.
Kajabi allows you to build a learner community for instant messaging among students and it supports different types of content. But its learning analytics are basic, it doesn't support Zoom sessions, and it doesn't have a certificate builder. Learner assessment is limited to multiple-choice quizzes. Same as Learndash, it doesn't have a GradeBook and it's not SCORM-compliant.
How much does Kajabi cost?
Kajabi doesn't offer a free plan, but it does provide a 14-day free trial.
Here is a breakdown of Kajabi plans:
Basic – $149/mo
Growth – $199/mo
Pro – $399/mo
*Pricing information retrieved from Kajabi on the August 2023.
Pros
Sales funnels and pipelines
Built-in email marketing
Built-in CRM
Easy to use
Kajabi community
Cons
Limited customization in web and course design
Limited learning features
Marketing tools don't cover advanced needs
Expensive compared to similar tools
Integrates with only two payment gateways (Stripe and PayPal)
Kajabi vs LearnDash: Kajabi is more expensive than LearnDash and comes with fewer learning features. It might still be a better option if you're interested in an all-in-one solution.
💁 Compare Kajabi to LearnWorlds
Compare Kajabi to Teachable
#4 AccessΑlly
Customer Reviews: 4.8 / 5
AccessΑlly is another WordPress LMS membership plug-in that allows you to create and sell courses, memberships, downloads, communities, and coaching programs.
Like LearnDash, it requires some basic tech know-how and it offers multiple plug-ins. It also features a Course Creation wizard that helps you build your course every step of the way. You can keep the WordPress theme you're already using for your website, or you can use the fully customizable AccessAlly theme.
AccessAlly stands out for its promotional features, including affiliate marketing, order bumps, and upsells. From an instructional design standpoint, it will win you over with its rich gamification elements, like points, leaderboards, and badges.
One of its major downsides is the lack of advanced built-in email marketing features. Also, it doesn't offer 24/7 customer support or phone support. It doesn't support native video hosting either – you can upload videos only via Vimeo and Wistia.
How much does AccessAlly cost?
AccessAlly doesn't offer a free trial. It comes with 3 pricing plans.
AccessAlly Essentials – $99/mo
AccessAlly Pro – $129/mo
AccessAlly Community $149/mo
*Pricing information retrieved from AccessAlly on the August 2023.
Pros
Advanced WordPress website customization
Flexible payment options (subscriptions, free trials, one-off)
Features to boost sales (order bumps, coupons, affiliates, abandoned cart follow-up)
Progress tracking, certificates, video bookmarking
Gamification features
Cons
It's not SCORM-compliant
Doesn't support synchronous learning
Limited quiz options
Few email marketing options
No phone support
AccessAlly vs LearnDash: AccessAlly is significantly more expensive than LearnDash, with fewer learning features. However, it offers more sales and promotional functionalities.
#5 LifterLMS
Customer Reviews: 4.8 / 5
LifterLMS is another WordPress LMS software that allows you to create and sell courses and memberships. It's addressed to anyone who wants to monetize their knowledge.
LifterLMS shares a lot of features with LearnDash, such as drip content and prerequisites, basic gamification features, discussions, certificates, and reporting. Assessment options, though, are limited unless you pay for an add-on.
This plug-in has a drag-and-drop course builder. You can protect your content and enable/restrict access as you like. It also features user dashboards, so students can monitor their progress.
LifterLMS offers several options to sell your courses in bundles or in memberships, set payment plans, and offer free courses or coupons. You can also set up an affiliate program and monitor sales on the built-in eCommerce dashboard.
LifterLMS has exceptional support through webinars, onboarding calls, and video tutorials, among many other options.
How much does LifterLMS cost?
LifterLMS offers a free core version, and comes with yearly plans offering additional functionality and priced per year. The big downside of LifterLMS' functions is that many additional features come with a steeper price of $120 per additional functionality.
Core Plugin – free
Earth Bundle – $199/y (1 active site)
Universe Bundle – $360/y (5 active sites)
Infinity Bundle – $1200/y (unlimited active sites)
Addons – $120/y per add-on
*Pricing information retrieved from LifterLMS on the August 2023.
Pros
Intuitive drag-and-drop course builder
Excellent customer support
Adequate learning features
Promotional features
Cons
Expensive plans
Complicated pricing
No built-in email marketing tool
No built-in payment gateways
LearnDash vs FilterLMS: LearnDash is a much cheaper alternative to LifterLMS. LifterLMS is quite pricey actually, considering that most learning features are available only with their most expensive plan.
#6 LearnPress
Customer Reviews: 4.3 / 5
LearnPress is a LearnDash free alternative. It's a WordPress LMS plugin that enables you to create and sell courses online — no coding knowledge required. It integrates with payment gateways allowing you to monetize your courses.
LearnPress works with any WordPress theme. It has an intuitive course builder that even beginners can use. It gives you options to manage your course by controlling student enrollment, setting the duration of the course, and blocking access after the course is finished.
This LMS plugin also offers a native mobile app if you want to offer your learners a mobile learning experience. Plus, you can choose among plenty of free and paid add-ons to enrich your course with the features you wish. Most features, like content drip, assignments, certificates, and gradebook, are available with paid add-ons.
How much does LearnPress cost?
LearnPress is and will remain free. Although this makes it a more attractive option at first, it's hard to overlook the fact that it lacks the deep educational features that LearnDash offers. You will need to add several paid add-ons to enhance the functionality of your online school, which makes it more of a freemium option than free.
LearnPress' Pro Bundle costs $610 per year for a year, at the moment of writing, there is a discount and LearnPress Pro costs $299.
The Pro Bundle comes with the most popular premium functionalities of the theme.
*Pricing information retrieved from Thimpress on the August 2023.
Pros
Free of charge
Drag-and-drop course builder
Supports multimedia content
Cons
Essential learning features are available only through paid add-ons
Inadequate customer support
Complaints about the quality of the code & technical issues
LearnDash vs LearnPress: Both LearnDash and LearnPress are highly customizable platforms with excellent capabilities for online learning and course selling. LearnDash, however, comes with more built-in features and some extra votes of trust.
#7 Podia
Customer Reviews: 4.6 / 5
Podia is an all-in-one digital storefront that enables edupreneurs to sell courses, webinars, and digital downloads (like eBooks and audiobooks) and also to build and grow their community.
The platform is easy to use and customizable, with a beautiful dashboard. However, it offers limited learning features. It's not the right choice if you're looking to deliver effective learning experiences.
It's worth choosing Podia if you care more about the marketing aspects of your business. Podia will help you build automated email funnels, send broadcast emails, and get detailed analytics. It also supports affiliate programs and coupons, and it allows you to offer flexible payment plans.
How much does Podia cost?
Podia offers a free 14-day trial (no credit card required) and 3 paid plans:
Mover – $39/mo
Shaker – $89/mo
Earthquaker – $199/mo – Podia seems to have removed their earthquaker plan
*Pricing information retrieved from Podia on the August 2023.
Pros
Very easy to use
Built-in community
E-mail marketing
Live chat widget
Instant payouts and no transaction fees
Cons
Lacks essential learning features (gamification, in-depth reporting, advanced learner assessment)
Doesn't support SCORM and HTML5 files
Limited website customization options
Email composer lacks personalization fields
LearnDash vs Podia: The relatively low pricing is one of Podia's strongest suits compared to other non-WordPress platforms, but still is more expensive than LearnDash. That said, there are limits to what you can achieve with Podia compared to LearnDash, education-wise.
#8 TalentLMS
Customer Reviews: 4.6 / 5
TalentLMS is a Learning Management System with a built-in authoring tool addressed primarily to small and medium businesses. It's an excellent choice for employee training, customer education, or extended enterprise.
TalentLMS boasts of its user-friendly interface. It has rich learning features, including gamification elements, multiple learner assessment options, reporting, certifications, learner paths, and live sessions. It also allows you to automate administrative tasks and assign custom user roles and permissions.
What TalentLMS lacks are sales and marketing features, as it is primarily a course management software. It is best suited to cover internal corporate training needs and not for knowledge monetization. You can still use it to sell online courses though, as it integrates with eCommerce tools like Shopify, WooCommerce, and PayPal.
How much does TalentLMS cost?
TalentLMS has a free version, although it allows up to 5 users and 10 courses only. Other than that, it has two different plans – Standard and Active.
Standard plans limit the number of registered users and block registrations if the limit has been reached. Active plans allow for an unlimited number of registered users, although they also have limits on the number of active users.
Standard Plans
Standard plans limit the system usage based on the total number of registered users. You can deactivate an inactive user to free up a position for a new user. Standard plans come with hard limits. You cannot have more users than your account limit.
Free – $0/mo
Starter – $89/mo
Basic – $189/mo
Plus – $369/mo
Premium – $569/mo
Active Plans
Active plans let you register an unlimited number of users. Their pricing is based on the number of different users that log in to your portal each month. Active plans come with soft limits. TalentLMS doesn't prevent users from logging in if your plan limit has been reached.
Starter Active – $179/mo
Basic Active – $339/mo
Plus Active – $489/mo
Premium Active – $649/m
*Pricing information retrieved from TalentLMS on the August 2023.
Pros
User-friendly and easy to set up
Rich learning features
Multiple integrations
Mobile app
Cons
No built-in sales tools
No built-in marketing tools
A limited number of users
LearnDash vs TalentLMS: Both LearnDash and TalentLMS have rich features with an emphasis on the learning experience. If you already have a WordPress site, LearnDash is a powerful tool to work with. But if you don't, TalentLMS is a more user-friendly option.
#9 Thinkific
Customer Reviews: 4.7 / 5
Thinkific is an online course platform preferred by many course creators, edupreneurs, trainers, and even small businesses that want to train their employees. Thinkific allows you to create and also market and sell online courses.
It has an intuitive drag-and-drop course builder that allows you to rearrange course content as you wish. The website builder is just as easy to use with beautiful templates that can be customized, although they are limited in number.
Some interesting learning features you will find are quizzes, certificates, progress tracking, and live sessions. It has built-in eCommerce functionality and allows you to sell courses in any way you prefer: standalone, in bundles, as digital downloads, or as memberships. You can get paid using a onetime payment system, a subscription-based model, or in installments.
Thinkific lacks advanced marketing features, although it does integrate with marketing tools.
How much does Thinkific cost?
Thinkific offers a limited free plan for testing its platform. Here is Thinkific's pricing breakdown:
Free Plan
Basic – $49/mo
Start – $99/mo
Grow – $199/mo
Expand – $499/mo
Thinkific Plus – Customized pricing
*Pricing information retrieved from Thinkific in August 2023.
Pros
User-friendly
Flexible course pricing and selling options
On-lesson discussions
Zero transaction fees
Cons
Lack of essential features, like interactive videos, gradebooks, advanced reporting, advanced quizzing
No email marketing tool
Few website templates
Not many plug-ins
Learndash vs Thinkific: Thinkific is more expensive compared to LearnDash. Despite LearnDash's hidden costs, it's still a better solution for building a valuable learning experience.
💁 Want to see more Thinkific alternatives?
Compare Thinkific to LearnWorlds
#10 WP LMS
Customer Reviews: 3.5 / 5
WPLMS is a Social WordPress LMS that comes with its own app for iOS, Android, and Microsoft for desktop and mobile. It allows course creators to build and sell their courses fast. The same app can be used by instructors, learners, administrators, and other users, as the interface adjusts accordingly depending on who logs in.
WPLMS has robust elearning features like drip feed, attendance tracking, SCORM and xAPI, certificates, badges, learning paths, microlearning, community, and many more. It works even without an internet connection, as it is built on Progressive Web App technology.
WPLMS has also incorporated AI into their platform resulting in a curriculum that auto-adjusts based on the learner's performance, thus ensuring maximum knowledge retention.
How much does WPLMS cost?
WPLMS doesn't have a free version or a free trial.
Regular license – $75
Extended license – $3000
*Information retrieved from Themeforest on the August 2023.
Pros
SCORM-compliant
Mobile app with offline functionality
Advanced learning features
AI-powered curriculum
Cons
Doesn't offer a free version or free trial
Limited customization
No built-in payment gateway
No built-in email marketing tool
WPLMS vs LearnDash: WPLMS offers innovative features and comes with a mobile-first design, but its pricing is rather inflexible.
#11 Tutor LMS
Customer Reviews: 4.5 / 5
Tutor LMS is a WordPress LMS plug-in that allows for easy course creation and monetization. Tutor LMS has an intuitive front-end course builder and personalized dashboards for students and instructors.
It has multiple add-ons that, unlike other LMS plugins, are included in all their pricing plans (except for the free plan). Some of these features are the advanced quiz builder with 10 different quiz options, certificate builder, Q&A tab, content drip, email templates, course preview, multiple instructors, course prerequisites, gamification, and reports.
Tutor LMS also supports live sessions and a built-in learning community via integrations with video conferencing tools and BuddyPress, respectively.
Although Tutor LMS emphasizes on the learning experience, it also offers monetization options. Tutor LMS integrates with WooCommerce to enable creators to sell their courses on their website. There's also a membership add-on for those who prefer to sell subscriptions.
How much does Tutor LMS cost?
Tutor LMS has a free version with few features and 3 pricing plans.
Basic – Free
Individuals – $119.20/year (1 site)
Freelancers – $159.20/year (5 sites)
Agencies – $239.20/year (unlimited)
*Pricing information retrieved from Themeum on the August 2023.
Pros
Free version available
Advanced and rich learning features
Marketing automatization integration
Responsive design
Cons
Inadequate customer support
Not SCORM-compliant
TutorLMS vs LearnDash: Tutor LMS is a more cost-effective solution than LearnDash. In addition, it's easier to calculate the exact cost since all the add-ons you will need are included in the price.
Choosing a Platform
It is often hard to choose the best online course platform for your needs and wants. You have got to admit it though – in this post, we have reviewed some excellent tools!
When it comes to choosing between LearnDash and LearnWorlds, both can help you monetize your knowledge and create superior learning experiences. Although LearnWorlds has an edge on that front. Ultimately, it all comes down to this: do you want an all-in-one solution or do you want to juggle between add-ons and plugins?
Still thinking about it? Try LearnWorlds for free for 30 days and see for yourself the amazing capabilities of our platform.
Further reading you might find interesting:
LearnDash FAQs
LifterLMS vs LearnDash: which one is more stable?
LifterLMS and LearnDash are among the top choices if you are looking for a WordPress LMS plugin. You can't go wrong with either in terms of website performance: they are both super fast, stable, and reliable, and they get updated often. They work well with WordPress themes and plugins you may use along the way.
WordPress LMS vs cloud LMS: which one is better?
Most WordPress LMSs have a lower starting price compared to cloud-based LMS. This is very enticing and tips the scale to their favor, especially if you already have a WordPress site.
That said, most WordPress LMSs come with additional costs, like website hosting and multiple add-ons to enable eCommerce and valuable learning features. Another roadblock down the road is the technical mishaps that often come with maintaining a WP site.
Cloud-hosted LMSs have more clear pricing and definitely fewer technical headaches. The vendor takes care of all technical aspects, so you can concentrate on creating and marketing only!
Can I add an LMS on my WordPress site?
Of course! There are several plug-ins that enable you to create and sell courses via your WordPress site. Some of the top choices we reviewed today are:
LearnDash
AccessAlly
LifterLMS
Tutor LMS
However, just because you have a WordPress site, it doesn't mean you must choose an LMS plug-in. Cloud-based LMSs, like LearnWorlds, are also compatible and can be integrated into your WordPress site! Read our post on how to connect your website with LearnWorlds to find out more.
Can I use LearnDash without WordPress?
No, LearnDash is an LMS plugin that works only with WordPress sites.
Is there a free version of LearnDash?
No, LearnDash doesn't offer a free version or a free trial.
How much does LearnDash cost?
LearnDash has three pricing plans:
1 site license – $159/year
Up to 10 site licenses – $189/year
Up to 25 site licenses – $329/year
Is there an easier LearnDash alternative?
An easier LearnDash alternative would be a cloud-based LMS like LearnWorlds that takes technical issues off your hands and offers the complete package: online course builder with rich learning features, customizable website builder, and marketing tools.
Is LearnDash a good Learning Management System (LMS)?
In short, yes. LearnDash offers hard-to-ignore features: discussion forums, gamification, drip content, advanced quizzing, and intuitive user interface. But, it comes with some hard-to-ignore issues too: hidden costs and technical challenges.
(Visited 3,691 times, 9 visits today)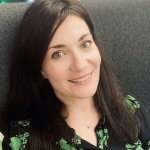 Androniki is a Content Writer at LearnWorlds sharing Instructional Design and marketing tips. With solid experience in B2B writing and technical translation, she is passionate about learning and spreading knowledge. She is also an aspiring yogi, a book nerd, and a talented transponster.