Teachable is one of the most popular course platforms in the market, and rightly so, as it's easy to use with eCommerce and marketing features to sell courses, making it easy for anyone to build an online course.
However, if you are looking for a more robust platform for more professional-looking courses, training, or an LMS to scale up your business, Teachable can be limited to what it can do.
In this article, we go through Teachable's advantages, disadvantages, and the top Teachable alternatives in the market.
But, first, if you are still looking for your online course platform, we suggest LearnWorlds as the top Teachable alternative. Take LearnWorlds for a spin with a 30-day free trial:
Top Alternatives to Teachable:
Teachable Price & Plans
Based on the Teachable pricing information found on their official website, Teachable offers 4 plan tiers:
Free plan & transaction fees
Basic plan with 5% transaction fees – $39/mo
Pro plan without transaction fees – $199/mo
Business plan without transaction fees – $299/mo
Teachable's free plan does not expire but offers a lot of limitations.
Teachable Advantages & Disadvantages
There are probably several things on your checklist when looking for the best course platform. In that spirit, here is our own Teachable pros and cons list!
Teachable advantages 👍
Teachable is great for beginners and small creators, especially following the platform's recent updates, providing better functionality for coaching over self-paced courses. The extensiveTeachable community, regular events, and their own marketplace can help a new creator grow out of early difficulties in their journey, offering:
Ease of use
Unlimited courses
Free plan
Spotlight Marketplace (formerly Discover by Teachable)
Teachable mobile app
Teachable Community
Coaching features
Marketing features (e.g., order bumps (upsells) & affiliate marketing)
Teachable disadvantages 👎
On the other hand, Teachable does not pay so much attention to technical issues, lacking efficient support. This makes the platform not suitable for creators and trainers who want to scale up with more robust educational tools:
Limited course builder & educational tools
Limited landing page editing
Regular downtimes and caching problems.
No white-labeling
Lack of course compliance and certifications in the basic plan
There are limited template options to choose from
The power editor is only available on their most expensive plan
Sluggish support (even with the live chat)
Many course creators avoid Teachable as it offers no white label at any level and requires students to have a Teachable login. There are course creators who decided to leave due to prolonged and often maintenance times that make their online school inaccessible. Regardless, Teachable can be replaced by a wide range of other platforms at a variety of prices.
Teachable can be a great platform to start, but it does not fit in all cases, especially if you want to scale your business. In this case, you might be on the lookout for a better course platform or learning management system.
We have done the hard work and reviewed a number of platforms for you which are considered Teachable competitors. So, here are the top choices for each case below:
Best Teachable Alternatives for Your Online Courses
#1. LearnWorlds – Our Choice
LearnWorlds is an easy-to-use, intuitive and powerful course platform with LMS features, suitable for entry-level and advanced educators who want to combine a great learning experience with modern eCommerce features.
It is a fully customizable, white-labeled, user-friendly solution to train employees or educate customers (or sell online courses to a broad audience).
The main differences between LearnWorlds and Teachable are in the quality of service. LearnWorlds is a more sophisticated system that excels in learning experiences, while Teachable is more suited to simpler types of learning and coaching.
Also, with LearnWorlds, you can have your own native white-labeled mobile app for both iOS & Android, to keep learning on mobile devices.
How much does LearnWorlds cost?
LearnWorlds offers 3 main plans:
Starter – $29/m
Pro – $99/m
Learning Center – $299/m
LearnWorlds does not have a free plan like Teachable but offers a 30-day trial with most features available during the trial.
*Pricing information retrieved on the 5th of April 2022.
Pros
LearnWorlds comes with some unique features you won't find on Teachable:
Best white-labeling options compared to all platforms
Better educational features (Interactive video, SCORM, Assessments)
Better reporting & analytics
Better customer support
Customizable website builder
Custom Mobile App
Cons
Does not offer its own payment gateway like Teachable Payments
Does not offer a marketplace like Spotlight
No specific coaching features
No free plans & fees on the lower plan
Longer learning curve due to more complex features
LearnWorlds comes with unique assets for designing a holistic online learning experience more than just selling online courses. It is the only platform on the list offering SCORM support, advanced assessments, gamification, and marketing tools all in one.
Find out more the top LearnWorlds Alternatives.
#2 Thinkific
Thinkific is one more learning platform that offers an all-in-one solution. It provides everything you need to create your online education business, including an easy-to-use interface to build courses and rich multimedia to add right into your course content.
Similar to Teachable, you can create your online courses and build membership sites with Thinkific. You can host videos, create quizzes, and organize content into modules or lessons.
Unfortunately, Thinkific recently dropped the capability to import SCORM files, one of its major advantages over Teachable. Still, Thinkific outshines Teachable in exam and quiz creation with more robust features and functionality.
Thinkific is ideal for solopreneurs, small/medium businesses SMEs, and online trainers. It has a Facebook group for its creators and often hosts webinars covering everything from advice on course creation to marketing your digital product.
How much does Thinkific cost?
Thinkific offers a limited free plan for testing its platform. Here is Thinkific's pricing breakdown:
Free Plan – $0
Start – $99
Grow – $199
Expand – $499
Thinkific Plus – Customized pricing
*Pricing information retrieved on the 28th of September 2022.
For a detailed review of Thinkific and Teachable, read our Teachable pricing comparison article!
Thinkific is often compared to Teachable as a competitor. They both started around the same time and have evolved differently.
Thinkific has superior design and more customization options than Teachable but a lot less than LearnWorlds. Thinkific offers pre-sets and themes and a good site builder that allows you to build a great design without touching a line of code.
Where Thinkific lacks is in email marketing and funnel builder. This is the only thing you will miss if you move from Teachable to Thinkific, but it can easily integrate with a large number of email marketing software to make up for it as well as Zapier.
Pros
More advanced learning features than Teachable
Community features (forums)
No transaction fees on any plan
More customization options on the website
White label option
Cons
Does not offer a marketplace
Does not offer a mobile app
Weak checkout process
More expensive plans
💁 Want to see more Thinkific alternatives?
Compare Thinkific to LearnWorlds
Compare Thinkific to Teachable
#3. Kajabi
Kajabi is also an all-in-one marketing platform that can host simple online courses. With Kajabi, you can host your own website, sales pages, online courses, membership site, email marketing, and more, under one roof.
How much does Kajabi cost?
There is no free plan in Kajabi. Also, you need a credit card to start a free 14-day trial with Kajabi.
Here is a breakdown of Kajabi's plans:
Basic – $149/mo
Growth – $199/mo
Pro – $399/mo
*Pricing information retrieved on the 5th of April 2022.
Kajabi provides an easy-to-use, interactive interface with a library of images and templates.
A core difference between Kajabi vs. Teachable is the marketing automation features. It has superior email marketing features like triggered and drip emails, as well as unique marketing and sales funnels.
Pros
Templates for courses and pipelines
Complete marketing automation solution
Mobile apps for iOS and Android
Good customer support
Cons
More expensive than all other solutions
No free plan
Lacking in learning features / experience
Basic social features
#4 Udemy
Udemy is one of the most popular course marketplaces on the web. It helps you expose your courses to a broad audience. Udemy has a huge network of students/learners and instructors built up over time.
How much does Udemy cost?
You'll be pleased to hear that you can publish limitless courses spending no budget initially. Yet, Udemy charges a big fee of the sales! They call it instructor revenue share. An instructor can get 37% of the sale while Udemy gets 63%, except if the instructor sells the course using a coupon or affiliate link.
*Pricing information retrieved on the 5th of April 2022.
How is Udemy different from other platforms?
Udemy is not a course platform as the others in the list, but it is often compared as a competitor to Teachable and other platforms. Udemy is a course marketplace with its advantage lying in a huge audience looking for cheap courses.
If you have a cheap entry-level course that can be sold for below $20 and you don't mind Udemy getting a huge cut of the sales, then Udemy is for you.
Pros
Access to Udemy's audience
No monthly fees & other costs
No need for technical knowledge
No need to create a website or an audience
Easy promotion of courses
Cons
Discounts and share limits reduce the revenue you can earn on Udemy
No control of branding (zero white labeling)
No data ownership (student emails & data)
Sharing profits (most profits go to Udemy)
If you are comparing Udemy vs. Teachable, have in mind that Teachable allows you to host an online course business all by itself, while Udemy will be a 3rd party marketplace. You still have to run digital marketing (e.g., Google ads or social media ads) campaigns to generate income.
#5 Podia
Podia is a newer player in the market but has quickly established itself as a competitor to Teachable and other course platforms. It is a more affordable and flexible alternative to traditional education providers.
With Podia, you can create and sell online courses, memberships, tutorials, and digital downloads. It also offers a wide range of features and tools to help you market and deliver your content, including landing pages, email marketing, affiliate programs, and popular payment processors' integrations (e.g. Paypal & Stripe).
While Teachable is easy to use, Podia is even easier and simpler, making it suitable for simple video-courses or mini-courses. However, Podia lacks more advanced features you will find in other course platforms.
How much does Podia cost?
Podia is cheaper than Teachable but comes packed with fewer features. Here are the pricing options of Podia:
Free plan
Mover – $39/mo
Shaker – $89/mo
Earthquaker – $199/mo
*Pricing information retrieved on the 5th of April 2022.
Pros
Easier to use compared to Teachable
Has built-in email marketing
Does not have any fees at any level
Includes onboarding
Better UI for students (simpler)
Free plan
Cons
Does not offer certificatesi
Does not have its own payment gateway like Teachable Payments
Newer platform with fewer features
Compare Podia with LearnWorlds
#6 LearnDash
LearnDash is a WordPress plugin that allows you to create and sell courses online. It is one of the best options for sites hosted on WordPress that need to add courses as a product or create their own gated academy.
With LearnDash, you can create multi-level courses, drip content, and offer certificates. It also has a lot of integrations with other software, such as payment processors (e.g., PayPal or Stripe) and email marketing platforms like Mailchimp.
How much does LearnDash cost?
LearnDash offers its plugin based on the licenses for 1 year including support. You can choose to stop paying for it and continue using it, but you will need to continue paying for the license to continue having support, updates, and fixes:
1 site license – $159 / year
Up to 10 site licenses – $189 / year
Up to 25 site licenses – $329 / year
However, LearnDash is a bit more expensive than other options and does not have a native app as some other options may have.
Pros
Learndash is cheaper than Teachable
LearnDash is easy to use
Courses look great and are mobile-friendly
Integrates with WordPress as a plugin
Offers course certificates and badges
Offers advanced features like certificates, badges, flexible quizzes & prerequisites
Connects with other WordPress plugins
Cons
More expensive than other plugins
Requires more technical knowledge to setup
Multiple WordPress plugins can break a website
Limited membership payment options (e.g. payment plans)
Compare LearnWorlds vs LearnDash
See more LearnDash alternatives.
#7 Skillshare
Skillshare is an online learning platform that offers courses in various subject areas.
Skillshare focuses on collaborative learning rather than traditional lectures, making it a great choice for instructors who want to get more out of their students by fostering interactive discussions.
Compared to Teachable, Skillshare looks more like Udemy, as a marketplace of courses rather than a platform for instructors, focusing on entrepreneurship and creativity.
Skillshare can be a great alternative to Teachable for creative people who don't want all the hurdles of setting up their own website and handling the marketing of their courses; however, you should also expect a lower return.
How much does Skillshare cost?
Skillshare shares the revenue according to minutes watched on the platform. This seems like a fair distribution. Here is how it works:
Skillshare allocates 30% of membership revenue towards a royalty pool for teachers each month. The royalty pool is then distributed amongst teachers based on their percentage of the total minutes watched in their classes. For example, if your classes receive 5% of the minutes watched by members, you receive 5% of the royalty pool.(Source: Skillshare Blog 2020)
Pros
Access to Skillshare's audience
No monthly fees & other costs
No need for technical knowledge
No need to create a website or an audience
Ideal for creative content creators
Easy promotion of courses
Cons
Compete with other instructors for viewership
Revenue depends on Skillshare attracting users
No control of branding (white labeling)
No data ownership (student emails & data)
Consider Skillshare vs Teachable carefully, as you are losing the ability to create a storefront and keep the users' data.
It's not suited for people who want to create their online business based on online courses. Skillshare is more suited for courses as a side-income activity.
#8 Clickfunnels
Clickfunnels is a sales funnel software, but many entrepreneurs use it also to create and sell online courses, as it keeps all the pages and the process on the same domain.
While Clickfunnels is not a full-functionale-learning platform, it does the job of hosting videos and text for simple courses or video-only courses. It takes some time to get used to it, but if you are offering a simple course and are interested more in how to sell your course, Clickfunnels might be the right choice for you.
How much does Clickfunnels cost?
While it's not visible immediately on their website, Clickfunnels has 3 plans and a 14-day trial:
ClickFunnels Standard – $97/mo
Clickfunnels Platinum – $297/mo
Two Comma Club – $2497/mo
*The above price information originates from multiple sources and affiliated websites to Clickfunnels on the 5th of April 2022.
Pros
Keeping the sales & learning process in one system
Better landing page builder
Great for creating sales funnels
Cons
More expensive than Teachable on the lower plans
Limited learning tools
Templates and landing pages on Clickfunnels are unattractive
Doesn't seem to have a white-label version
Similar to Udemy & Skillshare, if you are comparing Clickfunnels vs Teachable vs. Clickfunnels, you need to be aware that it's not a learning platform, but a sales funnel system that can host videos and some limited learning material.
Looking for a Teachable Alternative?
We have plenty of other Teachable alternatives to choose from if you're looking for a more robust platform with advanced features like quizzes and certificates, or if you want a cost-effective option for your business..
While you are on Teachable's free trial, you can test out a few other platforms as well and decide which one best fits your needs.
Our top choice would be LearnWorlds. It's easy to use with all the features you need to create professional-looking courses that your learners will love. What are you waiting for? Start building your dream course today!
LearnWorlds covers everything you need in course creation, marketing, sales, and user management and can be customized to your preferences. It is the best Teachable alternative for anyone looking to scale their online course business.
LearnWorlds also offers the best white-labeling capabilities of all the above, and you get to keep all your students' data too.
Further reading you might find interesting:
FAQs
How much does Teachable cost?
Teachable has 4 pricing tiers.
Free plan & transaction fees
Basic plan with 5% transaction fees – $39/mo
Pro plan without transaction fees – $199/mo
Business plan without transaction fees – $299/mo
For more information on individual plans and features, look at the Teachable pricing comparison table.
Teachable VS Competitors, what course platform is the best?
Amongst the top Teachable competitors, the best Teachable alternative is LearnWorlds, as it offers a much better learning experience, customization options and better customer support for a lower price.
Is Teachable free?
Yes, Teachable does have a free plan!
The free plan does not include certain features such as live chat support, additional admins, and many marketing and learning features. However, it does include access to all of Teachable's course creation tools and most of its other features.
Overall, the free plan is a great option for those just starting out with Teachable, but, if you are selling courses, the additional fees on the free plan are pretty steep.
How does Teachable work?
Teachable is an online platform that allows users to create and sell courses. The courses can be accessed by anyone with an internet connection, and they can be played on any device, including computers, tablets, and smartphones.
The courses are being created using the internal authoring tools of Teachable and accessed by students through the course player. Teachable also provides users with landing pages, which can be used to promote and sell courses.
How to migrate from Teachable?
The first step to migrating to another platform is to export your course material, including videos, PDFs, and quizzes.
As a second step, you'll need to find a new home for your courses. We do suggest LearnWorlds as the best Teachable alternative.
After you have re-uploaded and re-created your courses to another platform, you will need to upload your users and let them know about the migration, including how to login to their new academy!
How to cancel a Teachable account?
To cancel a Teachable Account, follow these steps:
Make sure you've deleted any custom domains and set your Teachable domain as primary.
Navigate to your school's Plan page by clicking Settings > Plan.
Under your current plan, click the Cancel Plan text link.
You will be shown a popup window describing the features you will lose by canceling. Click Cancel Plan.
In the following popup windows, you will be prompted to share your reason for canceling. Fill out the prompts, then click Confirm Cancellation.
(Visited 19,905 times, 9 visits today)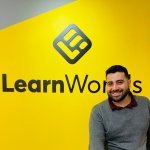 Nick Malekos is a Senior Digital Marketer in LearnWorlds. He is a results based and well-rounded Digital Marketer with years of experience in the education industry, writer and digital literacy trainer.