Kajabi is one of the most popular platforms for building and running your online course or membership website. Many course creators, digital entrepreneurs, or small online businesses use Kajabi.
What sets Kajabi apart from other platforms is that you can have your website, sales pages, sales funnels, online courses, membership site, email marketing, and more all in one place.
However, if you are looking to offer superior education, you might stumble upon several roadblocks that will stop you from choosing Kajabi.
In this post, we're exploring Kajabi pricing options, advantages and disadvantages, and the most noteworthy Kajabi competitors.
But, first, may we suggest LearnWorlds as the top Kajabi alternative for a memorable learning experience! Get a taste of LearnWorlds with a 30-day free trial to see for yourself what LearnWorlds has to offer you:
Kajabi Pricing & Plans
Kajabi doesn't offer a free plan, but it does provide a 14-day free trial, for which you'll need a credit card.
Here is a breakdown of Kajabi plans:
Basic – $149/mo
Growth – $199/mo
Pro – $399/mo
*Pricing information retrieved on the 12th of April 2022.
Kajabi Advantages & Disadvantages
Let's see what you should expect when using the Kajabi platform to build and sell your online courses.
Kajabi advantages 👍
Building your course with Kajabi is easy, and the same goes for building your website. Kajabi also features an email marketing tool that allows you to create coupons and offers and sell your courses via memberships and in bundles.
Templates for courses and pipelines
Integrated e-mail marketing tool and CRM
Easy to set up
Sales funnels
Kajabi community
Kajabi disadvantages 👎
Because it is sales and marketing-centered, Kajabi does not provide enough elearning activities or advanced learner analytics. And while their website builder is easy to use, it has limited customization capabilities. Overall, Kajabi might be an all-in-one tool, but its built-in tools are rather basic and don't cover advanced needs.
Relatively expensive, no free plan
The website builder has limited customization options
Doesn't offer in-depth analytics on student engagement and course insights
Doesn't support gradebooks or advanced assessment activities
Limited interactive content
Best Kajabi Alternatives for Your Online Courses
1

LearnWorlds – Our Choice

#1 on our list of training platforms is LearnWorlds. We work hard on our product, and we believe it is the best online course platform in the market.

The main difference between LearnWorlds and Kajabi is that LearnWorlds concentrates more on making learning experiences exciting and unique while at the same time giving you the tools to promote and sell a course.

LearnWorlds features a powerful site builder with a wide variety of customizable templates to create offers, add testimonials, present your products, add widgets and animations, build a blog, and more! With site flavors, you can also create multiple versions of your site fast and easy.

However, here at LearnWorlds, we believe that having happy students is what's most important. Knowing how to sell courses is pointless if you don't have the tools to provide engaging and truly valuable elearning experiences.

With LearnWorlds, you can also build your own native white-labeled mobile app for iOS & Android to enable learning on the go.
How much does LearnWorlds cost?
LearnWorlds offers 3 main plans:
Starter – $29/m
Pro – $99/m
Learning Center – $299/m
LearnWorlds offers a 30-day trial with most features available during the trial. It's clearly a much cheaper alternative to Kajabi.
*Pricing information retrieved on the 12th of April 2022.
Pros
LearnWorlds is a customizable, user-friendly solution to train employees, educate customers, sell online coaching packages or sell your online courses to a broad audience. LearnWorlds helps you create, sell, and track the effectiveness of your courses. These are the top features you'll enjoy:
Cons
Does not offer its own payment gateway
Does not offer a marketplace
No free plans & fees on the lower plan
Longer learning curve due to more complex features
Much more than just selling online courses, LearnWorlds comes with unique assets for designing a holistic online learning experience.
More platforms like LearnWorlds here.
2

Thinkific

Thinkific is an online course platform that provides everything you need to create your online education business. It includes a drag-and-drop website builder and rich multimedia to add right into your course content.

Thinkific is an excellent alternative to Kajabi for those interested in a course platform but not an all-in-one platform, as it misses marketing automation features. It has a fabulous Facebook group and hosts tons of webinars covering everything from advice on course creation to marketing your digital product.
How much does Thinkific cost?
Thinkific offers a limited free plan for testing its platform. Here is Thinkific's pricing breakdown:
Free Plan – $0
Basic – $49
Pro – $99
Pro + Growth – $149
Premier – $499
Thinkific Plus – Customized pricing
*Pricing information retrieved on the 12th of April 2022.
Using Thinkific's Site Builder, you can set up an attractive home page for your course site and create as many custom pages as you need. You can modify branding elements, like colors and font styles. Unfortunately, you won't have total control over the design of your page (you can't, for example, customize the CSS).
Students can navigate easily in Thinkific courses and have visibility into the length of chapters with lesson counts on each chapter title.
Overall, Thinkific is good for course creators, edupreneurs, and trainers. It's a scalable platform that can support corporate training and cover enterprise-level training needs. It's a step beyond what Kajabi offers and below what LearnWorlds offers in elearning features and stands pretty strong in sales features.
Pros
Zero transaction fees
Community features (forums)
Learner assessment and certificates
Flexible course pricing and selling options
White label option
Cons
Not many plug-ins (such as WordPress)
Does not offer a mobile app
No customizable templates
Doesn't support SCORM files
3

Teachable

Teachable is another popular course platform with an intuitive and user-friendly dashboard.

Teachable is easy for new content creators to use but does not come with many educational capabilities. Teachable's primary focus is marketing and selling simple digital products or video courses with a quiz, but it lacks advanced features.
The course structure consists of "Sections" and "Lectures." You simply choose "Add new lecture" and add your title to create a new lecture. You can move courses or sections up and down pretty quickly.

You can add videos, audio, downloadable files, links, or other media types.

Teachable supports limited course compliance settings. With those settings, you can ask students to complete specific actions to advance through your course – they are suitable for coaching but not for CPE requirements.
How much does Teachable cost?
Teachable offers 4 plan tiers:
Free plan & transaction fees
Basic plan with 5% transaction fees – $39/mo
Pro plan without transaction fees – $119/mo
Business plan without transaction fees – $299/mo
Teachable's free plan does not expire but offers a lot of limitations.
Pros
Teachable is an intuitive platform with drag-and-drop functionality that allows you to shift things around and re-organize without fuss.
Teachable has shifted towards online coaching rather than self-paced courses. It is suitable for course creators that are just starting or coaches that want to automate and sell their coaching.
Intuitive user interface
Unlimited courses
Free plan
Advanced pricing options
Spotlight Marketplace (formerly Discover by Teachable)
Safe checkout
Upsells and affiliate program
Cons
Although Teachable claims that it provides engaging multimedia lectures, it doesn't offer an interactive learning environment. Also, it doesn't support advanced quiz features like question banks.
Lack of course compliance and certifications (basic plan)
Downtimes and caching problems
Limited branding
Few templates to choose from
Lack of interactive elements in the courses
Ineffective customer support
No white label option
4

Podia

Podia is a standalone cloud platform and particularly a content management software. It allows you to sell online courses, memberships, and digital products.

Podia is great if you are selling simple digital products, like a video, ebook, or another digital download. It is a cheaper alternative to Kajabi if you are selling digital downloads of any kind, but it's not the right option if you're looking for a learning management system (LMS).
How much does Podia cost?
Podia offers a free 14-day trial and 3 paid plans:
Free plan
Mover – $39/mo
Shaker – $89/mo
Earthquaker – $199/mo
*Pricing information retrieved on the 9th of June 2022.
The platform provides a beautiful user interface. In the course builder, you can create sections, and under each section, you can add content like files, text, links, or quizzes.
In the customers' section, you can find the details of the students who've enrolled in your course. You can moderate and also reply to the comments posted by students in your course.
Also, in the editor section, you can edit the appearance of your storefront. You can add various sections and widgets and totally customize the appearance.
Pros
Affordable prices
On-page chat widget
Built-in email marketing
Very refined UI, UX, and easy to use
Embedded checkout options that allow people to checkout without leaving your site
Cons
Their email composer lacks personalization fields
There is no free plan
Basic reporting and assessment options
It lacks many features, like certificates, gradebooks, SCORM, and HTML5 files
5

Udemy

Udemy is one of the top marketplaces for online courses. Udemy is not a course creation platform – it's a place to host, market, and sell your course. Note that Udemy has a list of prerequisites for selling a course on its marketplace to ensure high quality of learning. For instance, a course must have at least 30 minutes of video content, at least 5 lectures, and HD video quality (720p or 1080p).

Udemy offers you the advantage of selling your course on a widely popular platform with a vast audience. However, you will still need to do a lot of work in promoting your courses before your course goes up in organic results and is automatically promoted by Udemy itself.

Udemy does not need any setup work or fees to start. It's user-friendly and allows you to easily upload your learning material, including video, PDF, documents, and images.
How much does Udemy cost?
The good news is that you can publish limitless courses on Udemy without spending a dollar. The bad news is that Udemy takes the lion's share of the profits. An instructor gets 37% of the revenue while Udemy gets 63%, unless the instructor sells the course using a coupon or affiliate link (in which case they get 97%). They call it instructor revenue share.
*Pricing information retrieved on the 12th of April 2022.
Kajabi vs Udemy: it's totally up to you! Udemy is excellent for new course creators who are just starting to sell their courses online. So, this platform may be a good option for those who can't afford platforms like Kajabi and would like to build an audience via Udemy.
Pros
Easy promotion of your courses through an established platform
No setup or fees
No need for technical knowledge
Cons
No access to student data
Can't communicate with students outside the platform
Limited control over course pricing
Limited customization options
Udemy takes the largest part of the profit
6

LearnDash

LearnDash is a WordPress LMS (i.e., a plugin) that allows you to create and sell courses online. It's one of the best options for sites hosted on WordPress that need to add courses as a product or create their own gated academy.

This plugin provides a course builder with a custom menu in WordPress upon installation. You can find several assets in the LMS, like advanced quizzing, drip-feed content, dynamic forums, and others.

The downside? To achieve the desired results, you need to combine it with other plugins. This means you need to have some technical knowledge, and you should expect technical headaches further down the road.
How much does Learndash cost?
LearnDash offers its plugin based on the licenses for 1 year, including support. You can choose to stop paying for it and continue using it, but you will need to continue paying for the license to continue having support, updates, and fixes:
1 site license – $159/year
Up to 10 site licenses – $189/year
Up to 25 site licenses – $329/year
*Pricing information retrieved on the 12th of April 2022.
As this is a plugin for WordPress, you will need to set up your own server. WordPress website, and hosting of video, files, and student traffic will come as an additional cost, along with any technical challenges that might show up along the way.
LearnDash is an excellent choice if you have experience with WordPress and technical expertise. Otherwise, you might need a developer or web designer to help you with implementation and maintenance.
Ultimately, comparing Kajabi vs LearnDash, Kajabi is superior in ease of use and marketing, but LearnDash offers more advanced educational features.
Pros
Mobile-friendly courses
Advanced features, like certificates, gamification, and several quizzing options
Drip-feed content
Connects with other WordPress plugins
Cons
Requires technical knowledge to setup
Needs multiple WordPress plugins
Needs a third-party plug-in to facilitate payment options
Can't create other types of knowledge products (e.g., memberships, coaching)
No onboarding
Compare LearnWorlds vs LearnDash.
See more LearnDash Alternatives.
7

Wix

Wix is an easy-to-use website builder that works with simple drag-and-drop functionality. You can choose among more than 500 customizable templates to build an appealing website that is also mobile-friendly.

Wix also allows you to create your logo, get a unique domain name, and build dynamic landing pages. It features integrated SEO tools, email marketing, and Facebook ads to help you promote your business.

With Wix analytics, you can get insights into customer demographics and behavior while on your site. Wix also integrates with third-party eCommerce and payment providers and offers a native payment solution, Wix payments.

The problem with Wix? It's not a course creation platform! This means that it doesn't feature any course creation tools.
How much does Wix cost?
Wix offers a free plan with limited access to templates and other features and 4 different paying plans.
Connect Domain – €4,50/month
Combo – €8,5
Unlimited – €14,5
VIP – €26
*Pricing information retrieved on the 12th of April 2022.
In the dilemma of Kajabi vs Wix, there is not much to think about. Wix focuses on selling products and services – not courses. If you want to use Wix to create and sell your courses, you will need a lot of plug-ins, which will skyrocket the cost.
Kajabi, on the other hand, is an all-in-one solution that features more effective marketing tools than Wix, an equally powerful drag-and-drop interface, and a course builder that Wix lacks.
Pros
Easy-to-use, no coding skills required
Over 500 customizable templates
Mobile-friendly website
Built-in marketing tools
Cons
Doesn't feature any course creation tools
Doesn't support content dripping
Doesn't support assessment activities or certificates
Limited video hosting capabilities
No student engagement data
8

Ruzuku

Ruzuku is a platform addressed to course creators who are not tech-savvy and are looking for a simple, easy-to-use tool with a clean user interface. This is why Ruzuku even features a built-in guide with tips to build your course.

Ruzuku offers basic tools to help instructors connect with and engage their learners, such as web conferencing tools (available only in their two top plans) and online discussions. You can also set up automatic reminder notifications.

The setup process is simple, with courses consisting of messages, activities, and lessons. It supports different types of content, including polls and quizzes.

To maintain this simplicity, Ruzuku offers few customization options – it doesn't feature any built-in course templates, and website development options are limited.

As a tool focusing on course creation only, Ruzuku lacks essential features, like advanced reports on student progress, multiple assessment options (at the moment it only supports quizzes), and certificates.

Where Ruzuku really falls short compared to Kajabi is its marketing features. While it allows you to create coupons to promote your course, it doesn't feature any advanced marketing features, like cart abandonment emails or upselling prompts.
How much does Ruzuku cost?
Bootstrapper – $99/mo
Up-and-Comer – $149/mo
University – starting at $199/mo
*Pricing information retrieved on the 12th of April 2022.
Ruzuku accepts payments via PayPal and Stripe and takes zero transaction fees. It allows instructors to offer flexible payment options to their students, like one-off payments, installments, or a subscription (the last two options are available only with the Up-and-Comer and University plans).
Pros
Easy to use
Sidebar guide with tips on course creation
Ability to have multiple instructors and site managers (with the University plan)
Ability to create unlimited courses with all plans
Cons
Limited website development and course customization
Quizzes and polls are the only learner assessment options available
Very limited reporting capabilities
Limited email marketing functionality
Support only PayPal and Stripe
9

Uscreen

Uscreen is a video monetization platform that allows you to host, market, and sell your videos on your own branded streaming website – no coding skills required.

Uscreen features a built-in content management system (CMS) that allows you to upload not only videos but also audio, documents, presentations, and images. You can organize your content into different categories, like playlists, collections, and series.

The website builder features beautiful, customizable themes and offers some basic SEO optimization options and the ability to create a custom domain.

Uscreen allows you to launch a mobile app compatible with Android and iOS, a TV app, and even an Apple watch app. The apps include useful features, such as in-app notifications and offline viewing.

The platform stands out for its strong marketing tools for attracting customers, upselling, turning leads into paying customers, and reducing churn (through win-back and cart abandonment emails). Uscreen allows you to set extremely flexible monetization options, from lifetime access with a single payment to pay-per-view and rental pricing.
How much does Uscreen cost?
Uscreen offers a 14-day free trial and has 3 pricing plans. There's also a charge of +$0.50 per subscriber/month
Basic – $99/month
Growth – $199/month
Unscreen plus – customized
*Pricing information retrieved on the 12th of April 2022.
Comparing Uscreen vs Kajabi pricing, although Uscreen starts with a lower plan, the cost can quickly escalate given that Uscreen charges an additional +$0.50 for each new subscriber.
Uscreen is sales-oriented. As expected, it's powerful in terms of marketing tools but weak in educational features. For example, interaction among and with learners is confined to live chats during real-time video sessions. Plus, its analytics focus mostly on sales and marketing and less on learner engagement.
Pros
Fully branded website
Several payment/monetization options
Mobile, smartwatch, and TV apps
Wide variety of marketing tools
Live streaming and powerful video player
Cons
Supports limited types of content
No learner assessment tools
Limited ability to track learner engagement
Limited interactivity (including interactions with students)
10

ConvertKit

ConvertKit is a creator marketing platform that features a landing page builder with templates and built-in analytics. To provide access to more advanced analytics, the platform also integrates with Google Analytics. With ConvertKit, users can create unlimited landing pages and forms they can use in multiple ways to get prospective customers' emails.

ConvertKit features an automated email marketing tool that helps you send the right content to the right audience at the right time. Plus, it has a dedicated email designer with beautiful templates while it also boasts of its 98% delivery rate and 30% average open rate.

However, ConvertKit is not a course creation platform. It can help you market and sell your course, but you'll need another tool to actually build your course.
How much does ConvertKit cost?
ConvertKit has 3 pricing plans:
Free plan: for course creators with fewer than 1000 subscribers.
Creator plan (unlocks additional features): it starts at $15/month for creators with fewer than 300 subscribers. The price goes up as the number of subscribers increases. For example, if you have 1000 subscribers, you'll pay $29/month, and for 5000, you'll pay $79/month.
Creator Pro plan: it starts at $29/month for creators with fewer than 300 subscribers. Similarly, for 1000 subscribers, it's $59/month, and for 5000, it's $111/month.
*Pricing information retrieved on the 12th of April 2022.
ConvertKit vs Kajabi – the verdict is in: Kajabi features more educational tools and is, therefore, a better option for course creators.
Pros
Advanced email marketing automations
Built-in email designer
Unlimited landing pages and forms
Cons
No course creation or authoring tools
No way to measure learner engagement
Limited landing page and email customization
11

Clickfunnels

Clickfunnels is primarily a website and sales funnel builder that focuses on marketing and selling all types of products. Although it doesn't feature any course creation tools, many entrepreneurs use it to sell their online courses. Clickfunnels might not give you the tools to build your online course, but it will help you build different funnels to market and sell your courses.

If you don't mind spending an additional amount for a course creation platform and need sales-focused software with advanced analytics, it's worth considering Clickfunnels.
How much does Clickfunnels cost?
While it's not visible immediately on their website, Clickfunnels has 3 plans and a 14-day trial:
ClickFunnels Standard – $97/mo
Clickfunnels Platinum – $297/mo
Two Comma Club – $2497/mo
*The above price information originates from multiple sources and affiliated websites to Clickfunnels on the 12th of April 2022.
Kajabi vs Clickfunnels – here's a breakdown of Clickfunnel's pros and cons against Kajabi's:
Pros
Lower starting price
Superior funnel building
Supports more payment providers
Cons
No course creation tools
Doesn't feature a typical website builder
Outdated templates
No white labeling
Limited email marketing capabilities with the Standard plan
12

Kartra

Kartra is an all-in-one marketing platform with interconnected built-in tools. It features a drag-and-drop website page builder with templates, lead-capture forms, and a built-in tool for automated lead scoring and tracking to increase conversions and generate higher sales from existing customers.

It also has an email builder with beautiful templates that also features behavior-based automations for more targeted messaging.

In Kartra, you'll find ready-made marketing and sales campaigns by pros and other Kartra users. You also can create your own campaign and sell it through the Kartra marketplace, where you can also find Kartra-approved professionals to help you with your business (e.g., with web design or copywriting), or you sell your expertise to others.

You can also publish your video and watermark it with your branding and add timed actions, e.g., add a popup form or a buy button.

Karta allows you to create a reliable and straightforward checkout process with several options to upsell and cross sell and prevent cart abandonment.

With Karta forms, you can also gather feedback about your product or service or whatever you wish to.

With Karrρa you cannot build a course and measure learner engagement, as this too is a sales-focused tool.
How much does Kartra cost?
Kartra offers (via a pop-up offer) a 14-day trial for $1. Other than that, it offers 4 paid plans as follows:
Starter – $99
Silver – $199
Gold – $299
Platinum – $499
*Pricing information retrieved on the 12th of April 2022.
The Kajabi vs Kartra comparison comes to this conclusion: Kartra is a cheaper alternative to Kajabi with fewer educational features but better marketing capabilities. Let's see this in detail:
Pros
Email marketing automation
Lead scoring and tracking
Pre-built marketing campaigns
Affiliate marketing
Cons
No course creation tools and templates
The only type of content it supports are videos
Lacks essential educational features (drip-feed content, assessments, live sessions)
No course insights
13

Squarespace

Squarespace is website builder that helps you create a branded website, sell your product or service, and build your brand.

Squarespace sounds similar to Kajabi, but they have two fundamental differences: Squarespace focuses on physical products rather than digital, and it doesn't come with a course builder.

Squarespace features customizable website templates, blogging tools, SEO tools, and analytics to measure traffic and engagement. You can create your own logo, add a custom domain, and design a fully branded website.

It also offers an email marketing tool with customizable templates with integrated analytics and the Unfold app to build engaging and aesthetically superior content for social media. Keep in mind, though, that these features come at an additional cost.
How much does Squarespace cost?
Squarespace offers 4 pricing plans:
Personal – $16/mo
Business – $26/mo
Commerce – $30/mo
Advanced Commerce – $46/mo
*Pricing information retrieved on the 12th of April 2022.
Kajabi vs Squarespace – the moment of truth! Let's weigh the pros and cons of Squarespace vs Kajabi.
Pros
Less expensive
Ability to build more impressive pages
More integrations
Cons
Not enough integrated marketing tools
No pipeline builder
Doesn't support affiliate marketing
Doesn't feature any course creation tools
14

WordPress

Like WordPress says on its homepage, WordPress is the world's most popular website builder. With WordPress, you can create any type of website, from blogs to eCommerce and membership sites. But, you'll need a lot of plugins and technical knowledge to leverage its capabilities and gain access to advanced features fully.

By signing up for a WordPress plan, you can access website hosting and website building. WordPress doesn't include any course creation tools, although it does offer LMS plugins.

So, Kajabi vs WordPress: it all depends on whether you want an integrated solution or you are okay with bringing different tools together.
How much does WordPress cost?
WordPress has the following pricing plans:
Free plan with limited functionality
WordPress Pro plan – starts from $15
WordPress VIP – starts from $2000
*Pricing information retrieved on the 12th of April 2022.
Pros
Access to a huge variety of themes to build your website
Tons of plugins and add-ons available (including LMS plugins)
Highly customizable and powerful
Cons
Requires technical knowledge
Doesn't feature any tools to build, market, or sell a course
Cost can escalate due to plug-ins and add-ons
Excessive use of plug-ins and WP updates might break your website
Creating a functional digital academy with WP is a time-consuming process
Choosing a Platform
These were 14 of the best online course platforms. Hopefully, this post will help you make the right choice and choose the tool that best fits your needs.
It seems like LearnWorlds is better than Kajabi for course creators that want to offer valuable learning experiences. Apart from marketing tools that help you sell your courses, LearnWorlds also has all the features you need to engage and educate your learners.
If you are still not convinced, you can try LearnWorlds for free for 30 days and explore all these delightful features yourself.
Further reading you might find interesting:
Kajabi FAQs
How much is Kajabi per month?
Kajabi has three pricing plans:
Basic – $149/mo
Growth – $199/mo
Pro – $399/mo
How is Kajabi for coaching?
Kajabi is a good option for coaching. It features a Coaching Product that enables you to schedule and host live sessions with your client, share resources with them, and measure their progress.
How to cancel my Kajabi membership
To cancel your Kajabi subscription:
Open the Settings tab from the Dashboard.
Click Settings.
Select Billing from the Account Settings section.
Scroll down to Subscription.
Click Cancel subscription.
How to remove powered by Kajabi
To remove the Powered by Kajabi Logo:
Open the Settings tab from the Dashboard.
Click Site Details.
Scroll to the bottom of the page to the Display Powered by Branding section.
Then, toggle Off Display Powered by Branding.
Click Save to keep your changes.
What are some Kajabi issues?
The built-in marketing tool doesn't cover all the needs of course creators, resulting in extra costs to integrate third-party solutions.
The analytics features fall short.
The community feature is not especially effective in engaging learners.
Email deliverability is significantly lower in Europe.
The quality of customer support has declined lately.
Is Kajabi SCORM compliant?
No, Kajabi doesn't support SCORM files.
What are the pros and cons of Kajabi
Pros
Templates for courses and pipelines
Integrated e-mail marketing tool and CRM
Easy to set up
Sales funnels
Kajabi community
Cons
Relatively expensive, no free plan
The website builder has limited customization options
Doesn't offer in-depth analytics on student engagement and course insights
Doesn't support gradebooks or advanced assessment activities
Limited interactive content
(Visited 10,343 times, 2 visits today)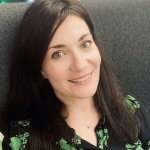 Androniki is a Content Writer at LearnWorlds sharing Instructional Design and marketing tips. With solid experience in B2B writing and technical translation, she is passionate about learning and spreading knowledge. She is also an aspiring yogi, a book nerd, and a talented transponster.