Are you an experienced designer with strong skills in graphic design, interior design, or any other design-related field? Do you have some serious design thinking skills that you would like to share with the world? Are you in search of new ways to make money in 2022?
Well, this is the article that will answer all your questions.
You can earn a good living online as a graphic designer through various creative methods, including joining a freelancing website or setting up an online shop to promote your work. There is a good chance that you have already ventured down the freelance or online shop path.
But did you know that you can easily add to your revenue mix the option of becoming an online design teacher as well?
Digital learning is the fastest-growing market in the education sector, boasting an incredible 900% growth rate within the last two decades. With the market for online learning expected to reach $325 billion by 2025, eLearning is clearly an opportunity for many professionals to build a new revenue stream.
It is easier than you might think. Consider this: you already possess the skills you need to start teaching design online.
How To Teach Design Online & Make Money in 2022
Designing and teaching online courses
Your line of work makes it easier than ever to become a design teacher and start teaching design from anywhere in the world. Remote working and learning are clearly here to stay. Not to mention that you can also target any audience you wish across the globe.
To get started with online teaching, you just need to follow three simple steps:
Online Learning Platform vs. Online Course Platform vs. Learning Management System (LMS)
First things first. As you begin your search journey to discover the tool you need to teach your brand new design course online, you will come across several terms, so let's clarify a few.
An online learning platform (also known as an online course marketplace) will provide you with a non-branded learning environment where your students can purchase and enroll in your online courses. As an instructor in an online course marketplace, you don't get to choose the look and feel of your online school.
You don't actually own an online school. Instead, you rent space where you can create and sell your courses. On the other hand, your learners are exposed to a broader selection of design courses, so there is always the risk of them selecting another course over yours.
There are several online course marketplaces, including Coursera, Udemy, Skillshare, and LinkedIn Learning.
An online course platform is a simplified version of a learning management system (LMS) for creating, hosting, delivering, and selling online courses. In general, this type of tool does not offer adequate functionality for monitoring your learners' progress and gaining valuable insights from them.
A learning management system (LMS), on the other hand, is a platform that enables you to create your own online school, create, and promote your online courses, track your learners' progress, assign certificates to them, and even have access to rich reports for better decision-making on what works or not with any of your courses.
With a modern, next-gen LMS, you can easily create and upload your design-related course in no time with zero coding. You can build interactive eBooks, upload videos (webinars or live classes) or audio files (podcasts), and implement synchronous or asynchronous teaching or a blend of both.
Overall, an online learning platform relieves you of much of the hard work of building an audience, marketing, and sales but does not give you control over pricing, user data, or branding. An online course platform provides greater flexibility and freedom in managing your learning resources. A modern learning management system (LMS) lets you decide on the look and feel of your online school, allows you to brand it how you want it, and enables you to promote it to your audience. You will ultimately have to choose the solution that best suits the needs of your business.
Teach Graphic Design Online & Become a Graphic Design Teacher
The ease of elearning is that your online students can learn at their own pace, while you have to create the content for your online course only once (ok, and updated from time to time to keep it current and fresh).
Of course, it does take time to create and launch an online course, yet it's time well-invested, as there are diverse audiences out there who want to learn from your skills and are willing to pay for it.
For example, you may create a fundamental course for graphic design and allow learners to gain a certificate and enhance their professional development. You could also design a series of courses that gradually lead your learners to a specific degree: Introduction to Graphic Design, Typography 101, Logo Design, Photoshop, Adobe Illustrator or InDesign Essential Skills, and so on. The important thing here is to create a comprehensive syllabus with clear learning objectives.
If you have more than one skill in graphic design, you can create and launch more than one online course and target diverse and niche audiences, providing different learning outcomes.
For example, you can build a practical tutorial for people who wish to get acquainted with and gain basic skills in Photoshop. Inexperienced graphic designers and students often seek direct guidance from a more experienced designer. You can help students learn design skills by breaking the subject into easy-to-understand weekly lessons.
Besides, you can address a learning community in higher education -i.e., graphic design students in a community college or an institute of technology who look for online courses to deep dive into a specific graphic design module and advance their skills.
Consider also the option of creating a bundle of graphic design-related courses (e.g., combine a course in Design Thinking with a course in UX Design) that can be offered at a discount or combine them to achieve a comprehensive student learning experience.
Remember, online courses are an amazing way to learn and get inspired. So why not share your knowledge and make money in the process?
Online courses ideas to teach graphic design
For your inspiration, we have compiled a list of some of the most popular online graphic design course topics, from teaching Photoshop to beginners to identifying color and design trends in 2022.
Make sure you choose topics you feel comfortable with based on your own experience and skills.
Ideas for course topics for beginners and junior graphic designers
Introduction to Graphic Design: Concepts, History & Theory (you can even split this into three mini-courses)
Graphic Design Foundations: Layout, Composition, Typography (consider the option of creating three bite-sized courses on this topic)
InDesign Essential Training
Teaching Adobe Photoshop Basics
Adobe Illustrator Essential Training
Color theory and its practical application
Ideas for course topics for experienced graphic designers
Teaching Logo Design
Brand Identity Design
Print & Editorial Design
Package Design
Pattern Design and Illustration
UX/UI Design
Digital Graphic Design for Social Media
How to use creative commons
Teach Interior Design Online & Become an Interior Design Teacher
As an interior designer, you probably haven't thought much about teaching, right? However, there are people out there who are either just entering the interior design market as freelancers and want to learn more or who have free time that they would like to spend creatively. So, why not give them the chance to experience your passion for your work while you also transform your passion for interior design into a profitable business?
Through online education, you can easily add a new revenue stream for your interior design business by teaching what you enjoy doing most without having to implement face-to-face classes.
As an example, you may begin the path to becoming an interior design teacher by putting together a straightforward course presenting different ways to design a bedroom, appealing to audiences trying to discover new ways to express themselves.
Another option would be to design a series of courses that take your learners from a general introduction to a specific degree: Interior Design Fundamentals, Interior Decorating 101, Mixing Colors and Fabrics, Design the Perfect Kitchen, Virtual Architect Ultimate Home Design Essential Skills, and so on.
To build your online course, you do not need to be an expert in online teaching and instructional design. Still, you need to set clear learning goals and develop a comprehensive curriculum so that your learners know what to expect from taking your course.
Suppose you have multi-dimensional expertise as an interior designer. In that case, you can consider creating an online learning environment in the form of a membership website where people can subscribe to and access your premium content for a specific fee per month or yearly.
As your line of work comprises a lot of creativity and reading characters and personalities to determine what can best suit them, a membership site can help you establish a more personal relationship with your audience and boost their engagement.
Consider going beyond course development and think of creating an online learning community for your customers to unleash their creativity as well. This way, not only will you be able to guarantee student success, but you will also build a solid network of dedicated customers.
A modern learning management system like LearnWorlds can provide you with the proper environment to host your online membership site and build a dedicated community of interior design aficionados.
Online courses ideas to teach interior design
For your inspiration, here are some of the most popular interior design courses, from design applications to project coordination and mastering interior design styles in 2022. To kickstart your journey to teaching interior design online, consider topics that suit your skills and experience.
Ideas for course topics for beginners and junior designers
Design principles and styles
Design elements in the interior (textiles and fabrics)
Fundamentals of room design
Minimalism in interior design
Interior decorating essentials (furniture, art, and accessories)
Residential design (kitchen, bathroom, living room)
Commercial and office design
Retail and hospitality design
Lighting and color
Space planning
Ideas for course topics for experienced designers
Building systems and materials
Construction standards
Design application
Professional practice (working with clients)
Project coordination
3D CAD software Sketchup
Setting up an interior design business
The design thinking approach
Course Examples of Teaching Graphic Design & Interior Design
Before rolling up your sleeves and getting to work with creating your own online course, let us introduce you to some inspiring examples of online courses in graphic design and interior design.
This will enable you to sort out a few ideas; also, it will help you ensure that you are providing your learners with the best course content for their personal or professional development.
Example #1: DESIGN SCHOOL FOR CREATORS
The Design School For Creators is on a mission to facilitate the busy lives of entrepreneurs, artists, and anyone who wishes to design something new. They offer courses in some of the most popular design software on the market (e.g., Illustrator, Photoshop, InDesign). Also, they offer courses on how to improve your designs and how to revive your creativity.
Example #2: IMMERSIVE DESIGN ACADEMY
The Immersive Design Academy offers immersive design and technology courses for designers, engineers, and storytellers. Their primary focus is on boosting learners' creativity, covering a wide range of artistic forms and expressions, both practical and theoretical. The learning activities of their courses range from private art tutorials workshops to peer learning and video conferencing, allowing learners to access high-quality live sessions.
Example #3: RAFAL TOMAL
Rafal Tomal is a UI/UX design consultant with extensive experience in designing and coding. He provides a series of online courses titled 'Design Class' focusing on designing with simplicity. He aims to refine his students' skills in design, teach them design secrets and techniques, and show them how to combine all these aspects into a meaningful design project.
Example #4: MY ARTBIZ ACADEMIA
My ArtBiz Academia is about facilitation. It helps artists and designers become more than just artists and monetize their passion. Sabrina Kaufmann created the academy as a solo project and expanded it to include mentors and guest instructors from the field of art. In addition to a masterclass on commissions, this online school also offers private online coaching sessions tailored to the individual.
Example #5: CREATIVELIVE
CreativeLive provides many online courses in diverse subjects, including graphic design and interior design. Topics range from 'Adobe InDesign CC for Beginners' to 'Branding Essentials for Designers', to 'Freeform Gradients in Adobe Illustrator CC' to 'Function-Driven Interior Design,' and the list just goes on and on. They cover all types of designers, from beginners to intermediate to advanced professionals to simple amateur enthusiasts.
Example #6: PROCESS MASTERCLASS
Process Masterclass is an in-depth online design course for UI/UX design. The course syllabus covers topics such as design thinking, design execution, design structure & hierarchy, style boards & mood boards, grids, typography, visual design concepts, and even prototypes. Its course content design serves precisely its purpose: to offer a comprehensive, in-depth masterclass for designers who want to up their game, advance their skills, and increase their value.
How to Create Your Own Design Course With LearnWorlds
A learning management system like LearnWorlds is the most effective solution to create and launch your own design course online. With LearnWorlds, you can host and deliver your online learning content through one dedicated place.
You can also integrate LearnWorlds with the most popular communication tools, Zoom and Webex, to conduct classes or webinars in real-time.
LearnWorlds features an amazing tool, the Online School Site Builder, that enables you to create your modern, beautiful, and fully functional design academy in no time with zero coding.
Furthermore, the platform provides you with all the tools you need to create, market, and sell online courses.
Here are the steps you need to follow to build your brand new design course with LearnWorlds:
Step 1: Sign up and log in to your LearnWorlds school.
By creating an account with LearnWorlds, you will be able to access the school dashboard. On the left-side navigation menu, click on the 'Courses' tab and click the 'Create Course' button.
Step 2: Create your online course
Select a title for your course as you go through the course creation wizard. You should also type in a URL for your course and select the type of access to your course (Paid, Draft, Coming Soon, Free, or Private).
Write a brief description, upload an image, and set a price for it. Finally, decide if you'd like it drip-fed to your learners.
Step 3: Add content to your course
After completing the course wizard's steps, you can add learning content to your course.
Click the 'Contents' tab and then the 'Add Section' button on the central navigation bar. You can then give the first section a title, choose an access type, give a description, and click 'Save.'
A video introduction is the best way for your students to learn about you and get to know you (e.g., a recorded YouTube video).
It's up to you whether you use interactive videos, ebooks, PDFs, SoundCloud and audio clips, or SCORM packages to present the learning activities of your course.
You can add learning activities by clicking on 'Add Activity' and selecting the type of multimedia content you want, writing down the learning activity title, and clicking 'Save.'
Step 4: Create an ebook learning activity
By creating an ebook, you can present text-based information in the best way possible. With LearnWorlds, you can go a step further and create an interactive ebook. Follow the same steps as adding an activity, then click on the ebook icon to save it.
You can create an ebook by uploading a word document or building content and adding elements from the right-hand side menu. You can add headings, text, images, columns, educational blocks, links, embed content, or customize it further using HTML.
To add more learning activities and downloadable resources for your learners (e.g., PDFs, audio files, videos, and so on), just repeat the process.
Step 5: Set up a live lesson
If you wish to conduct a live class in real-time to establish and nurture direct communication with your learners or maybe schedule a live session to help students and answer questions, then you can set up a live meeting session.
Select "Add Activity" and then click "Live Session.". You will have three options: schedule a live Zoom Meeting, Zoom Webinar, or Webex Meeting.
Choose your preferred tool and connect it to your LearnWorlds account.
Ready to Teach Design Online and Make Money?
The most important thing you need to remember is to proceed with passion, enthusiasm, and focus. This will reflect on your course content and will further motivate your students, enabling you to cultivate a thriving online learning environment for your audience.
Remember to enjoy the process of creating your online course. Online teaching is also a form of art and can be fun and exciting!
Are you ready to create your first online graphic design or interior design course and enter the exciting world of online teaching?
Activate LearnWorlds' free 30-day trial, roll up your sleeves, get creative, and get started!
Further reading you might find interesting:
(Visited 1,188 times, 3 visits today)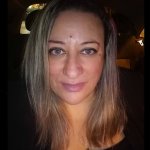 Rosemary is LearnWorlds' Content Marketing Manager. She has over 2 decades of experience in omnichannel marketing and content writing for the IT and SaaS industry. Her expertise lies in crafting effective content marketing strategies that attract, engage, and nurture customers, enabling LearnWorlds to reach its target audiences with precision.