The med tech industry is a highly lucrative field that heavily relies on innovation, brand reputation, and stringent safety regulations and quality standards that are subject to frequent changes.
Delivering effective extended enterprise training to external partners and patients is a crucial prerequisite, but it can also be quite challenging.
Balancing the demands of the industry with the need to maintain your company's reputation and avoid hefty fines can be a daunting task.
To help you navigate these challenges, we've created a comprehensive guide that covers everything you need to know about implementing an extended enterprise training program using a Learning Management System (LMS).
With this guide, you can ensure that all stakeholders involved in creating, selling, distributing, and using your product are equipped to handle it safely and effectively.
So whether you're a seasoned professional or just getting started in the med tech industry, this guide will provide you with the tools and insights you need to succeed.
What is Extended Enterprise Training?
Extended enterprise training refers to the process of providing training to external partners such as suppliers, salespeople, customers, or other stakeholders who are not employees of the organization.
The goal of extended enterprise training is to ensure that external partners have the knowledge and skills required to use a company's products or services safely and effectively and to align their behavior with the company mission and brand image.
In the context of the MedTech industry, you may train healthcare providers on the proper use and handling of medical devices or patients on how to use and maintain a medical device at home.
Effective extended enterprise training can help to improve customer satisfaction, increase sales and revenue, and reduce the risk of product misuse or liability claims.
Extended enterprise training can take various forms, such as online ILT sessions, webinars, workshops, and on-the-job training. It can cover a range of topics such as product knowledge, compliance and regulatory requirements, customer service, and sales and marketing strategies.
💡 We've created a handy 4-step checklist guide designed to streamline the course creation process for your healthcare organization – giving you time back to focus on what matters most.
Why all MedTech Companies Need to Deliver Extended Enterprise Training
As the MedTech industry continues to grow and evolve, it has become increasingly important for companies to prioritize extended enterprise training for their external partners.
This type of training not only ensures that partners are able to safely and effectively use products, but it can also provide a range of benefits for both parties. From compliance with industry regulations to improved customer satisfaction and increased sales, effective extended enterprise training can give companies a significant competitive advantage in the market.
In this section, we'll take a closer look at some of the key reasons why all MedTech companies should prioritize this type of training.
Compliance With Industry Regulations
Compliance is key in MedTech. MedTech companies must comply with various regulations and standards, such as FDA regulations, ISO standards, and Good Manufacturing Practices (GMPs).
Through extended enterprise training, MedTech companies can ensure that external partners receive high-quality, streamlined training and become familiar with these regulations and standards, which is critical for ensuring patient safety and avoiding regulatory penalties.
Consistent Branding
Large MedTech companies are respected and profitable, and part of their success is due to their consistent brand image, with consistency helping them inspire trust and maintain customer loyalty.
Extended enterprise training can help standardize messaging by ensuring that external partners are fully aware of the company products and mission and are able to convey the brand message.
Better Performance
Effective extended enterprise training can help external partners develop the knowledge and skills they need to operate more effectively in the MedTech ecosystem. This will improve their performance and productivity, which can benefit the entire supply chain and ultimately improve patient outcomes and company profit.
Improved Customer Satisfaction
Extended enterprise training can help customers and patients use MedTech products safely and get the most benefit from them while minimizing the risk and side effects. This can lead to improved customer satisfaction and, as a result, loyalty to the brand.
Increased Sales and Revenue
The better external partners understand the benefits and use cases of MedTech products, the more convincingly they can sell them, as they will be able to transmit their enthusiasm about the product to the customer. This translates to increased sales and revenue for the company.
Better Risk Management
Product misuse, adverse events, and liability claims can all be avoided when external partners and customers know the product well. The single best way to ensure that is through proper training.
Brand Reputation
MedTech companies rely on their reputation to attract and retain customers, partners, and investors. And that reputation heavily relies on how reliable and effective their products are.
By delivering effective extended enterprise training, companies can demonstrate their commitment to quality and safety and minimize product misuse, which can safeguard their brand reputation and increase customer loyalty.
Competitive Advantage
In a highly competitive market, MedTech companies need to differentiate themselves from their competitors. By delivering high-quality extended enterprise training, companies provide added value while making their external partners' jobs more effective and their patients' lives better, which can help attract and retain key partners and customers.
Who Can Benefit From Extended Enterprise Training?
MedTech is a high-stake industry. Anyone directly or indirectly involved with medical products needs to know as much as possible about the product they handle. Let's see who these audiences are and how they can benefit from training:
Healthcare Providers
Doctors, nurses, and other healthcare professionals at the forefront of medical care need training on how to properly use, handle, and troubleshoot medical devices or how to interpret diagnostic results.
They may also need training on specific procedures, such as surgical techniques or device implantation.
Patients
Patients who need to use and maintain a medical device at home need to be aware of relevant safety precautions and side effects. They may also need training on how to interpret test results, so they can monitor their medical condition successfully and without risk.
Distributors and Sales Representatives
Distributors and sales partners need to be fully aware of product features, benefits, and usage instructions to effectively market and sell the products.
Depending on the complexity of the product, they also need to be trained on regulatory requirements, compliance policies, and ethical standards.
Supply Chain Partners
Anyone involved in the supply chain of MedTech products should receive training. Manufacturers, for starters, need to receive training on how to manufacture components or materials that meet the company's quality and safety standards.
Anyone in the distribution chain may need training on quality management systems and safety protocols or job-specific training, like logistics and inventory management.
Service and Maintenance Personnel
Service and maintenance personnel who perform repairs and maintenance on MedTech products may require training on how to troubleshoot technical issues and repair medical devices, as well as how to maintain the products to ensure optimal performance, safe usage, and customer satisfaction.
The Challenges of Extended Enterprise Training in MedTech
Delivering extended enterprise training to MedTech professionals can indeed pose several challenges. However, with careful planning and implementation, these challenges can be effectively addressed.
Here are some of the key hurdles organizations may encounter and actionable solutions to overcome them:
Scalability
MedTech companies have a large number of external partners, who are often scattered across the country or even globally. This means they're likely speaking different languages and living in different time zones.
The increased cost and lack of resources, like experienced personnel to carry out the training, is an additional roadblock for companies on the way to scalability.
To address this challenge, it is important to provide training in multiple languages and to consider cultural differences when developing content.
An LMS that supports several languages can help – plus, it will significantly lower the cost by delivering streamlined training online, available any time of day, and which you only need to create once.
Compliance
MedTech is a heavily regulated industry, and failure to comply with safety precautions and other regulatory standards can result in costly fines, legal action, and damage to the company's reputation.
To add to the challenge, these regulations can be pretty hard to follow and are updated on a regular basis.
MedTech companies need to have a clear-cut process to continuously monitor compliance and ensure their partners are always up to speed. An LMS, like LearnWorlds, can make this task much easier, as it automatically generates reports on completion rates, individual scores, and other in-depth metrics.
On top of that, an LMS enables training managers to evaluate learner knowledge using different types of assessments depending on the scope of the training.
Knowledge Gaps
External partners may have varying levels of knowledge and expertise in MedTech products and services, which can make it difficult to design training that meets the needs of all learners.
That's why MedTech companies need to carry out pre-assessments to evaluate the average knowledge level and also personalize the training as much as they can.
Challenging Working Environment
MedTech partners are usually short of time. They don't even work from an office but are on the move all day. This makes it hard for them to attend a training program because they lack both the motivation and the actual time and proper equipment, like a laptop and a stable internet connection, to do it.
Developing content primarily for mobile consumption can really help. Consider creating infographics and short videos with subtitles (so that learners can watch them on mute) and downloadable resources.
Providing an incentive, like a certificate or credits, is also helpful and can motivate learners to complete their training with a positive attitude.
Different Learning Preferences
Your primary concern when developing content should be effectiveness and relevance with the learning objectives. Nonetheless, MedTech professionals, like everyone else, may have different learning preferences, and you need to keep a balance between what is the best way to learn something and what is their preferred way to learn.
For example, some may prefer to watch a video to learn about how to use medical equipment, while others would rather read a manual.
Offering a variety of training materials, to the extent that's possible, will ensure that every learner has a valuable learning experience they enjoy and reaches the course objectives.
The Role of an LMS in Extended Enterprise Training for MedTech
In the rapidly evolving field of MedTech, the significance of continuous learning and training cannot be overstated. It is crucial to maintain impeccable standards of safety, compliance, and proficiency. In this context, a robust LMS emerges as an indispensable tool, serving as the central training and learning hub.
Let us delve into the various ways in which an LMS can profoundly impact the MedTech industry, facilitating seamless training initiatives and promoting excellence in knowledge acquisition.
Streamline & centralize training content
It's essential that all external partners and customers receive high-quality and streamlined training to ensure compliance with regulations and proper usage of MedTech products. An LMS is the single best tool to streamline training and ensure everyone has access to one centralized location where all the training material is safely stored.
Minimize training cost
Delivering training to a diverse and dispersed audience can amount to huge costs if it's carried out exclusively in person. Instructor, venue, and transportation costs can pose a significant strain on the company budget.
Using an LMS, the cost of the training is minimized, as on-site training is limited to essential-only product/process demonstrations.
Customize the learning experience
An LMS can create customized learning experiences for external training depending on the audience and the scope of the training, giving you the option to control the pacing and set prerequisites for completing the training program.
Additionally, due to the wide variety of available learning material and delivery methods, you can offer content ranging from simple PDFs and eBooks to pre recorded videos, webinars, and even podcasts. With more advanced options, like simulations, external partners can also safely practice in a real-world environment.
Deliver training to a diverse audience
With an LMS, everyone can access and study the content at their own pace and time, no matter where they're located, and enjoy a flexible and engaging learning experience. With the development of mobile apps, even a deskless workforce has access to on-the-job training.
Learning material can also be translated and offered in different formats to ensure that different learning preferences and even learning disabilities are adequately cared for.
Monitor and track progress
There are several ways to monitor learner progress to ensure everyone is on the same page. Apart from multiple assessments, a comprehensive LMS can also generate reports that overview the overall completion rates, how learners interact with content, and whether there are particular activities or courses they don't engage with or have trouble completing.
This information can be used to ensure that all external partners have successfully completed their training and identify areas where additional training may be needed.
Ensure compliance
Certificates are commonplace in extended enterprise training, especially when it's compliance-oriented. Having a process in place for awarding certificates is made much easier with an LMS, as you can set course completion rules and exams that will lead to the certificate only after the learner has successfully met your pre-set criteria.
To ensure compliance in the long term, you can set an expiration date and notify learners by email when that day is approaching.
An added benefit of an LMS is that the content can be easily updated and modified, which means that you don't have to go over the process from the start as you'd have to do if you had held the training in person.
Designing an Extended Enterprise Training Program for MedTech Professionals: A Quick 7-Step Guide
Now, it's time for action! Below you'll find the full process for creating an extended enterprise training program for your MedTech external partners in 7 easy steps.
1. Identify the knowledge gaps
The first step is to identify the specific training needs of your external partners, so you can later decide and prioritize training initiatives accordingly, especially if the budget is a concern for you.
This means you'll have to conduct several skill assessments, speak with managers and supervisors, or even carry out surveys and interviews with different stakeholders.
Customer feedback can also be particularly helpful as it can uncover issues related to manufacturing and sales.
2. Learn more about your target audience
Now that you know what knowledge gaps you need to address and in which departments, it's time to figure out the best way to transmit this knowledge. For this part, you can consider the unique conditions under which each audience will learn so that you can choose the best content for their needs.
💁 For example, you need to take into consideration that your sales representatives will need to get up to speed fast, and they might even need a quick cheat sheet. To this end, it's best that you design a mobile-first training program with digestible and brief resources.
3. Define the learning objectives
The learning objectives of each training program, which will differ from one group to another, must be clear, concise, and measurable. Use them as a guide to create the training content and assessments that will best meet and then evaluate these objectives.
For those audiences who need to learn how to actually use the product (e.g., sales representatives, nurses), you'll need to provide ample opportunities for hands-on practice. Similarly, the assessment should be practical, so they can demonstrate they can safely use the product.
4. Set Your KPIs and business goals
What is the ultimate goal of your training program? Do you expect to see an increase in sales? Higher customer satisfaction? Achieve a perfect score in compliance audits? Setting these KPIs and business goals will help you:
Motivate stakeholders to participate in the training
Give you a clear path ahead of what you want to achieve
Help you evaluate training effectiveness
Business goals and learning objectives go hand in hand, though the first are broader. They're the bigger picture, where your program will eventually take you.
5. Choose the training delivery method
There are many different formats for delivering extended enterprise training, including self-paced eLearning, hybrid or blended learning, webinars, live training sessions, on-the-job training, and mobile learning. Or, you might decide that an online database with resources will suffice for your audience's needs.
Depending on the program's objectives and the specific needs of your audience, you may want to deliver training combining two or more of these methods instead of just sticking to one.
You can always have a long-form course, for instance, complemented by a thorough database and some microlearning resources available on a mobile app.
6. Pick your training tools & create a training team
Once you have settled on a delivery method, it's time to pick the best tools for the job. You'll have to invest in video conferencing tools, video editing software, or an LMS if you want a comprehensive solution that has built-in tools and supports most delivery methods.
You may also have to employ an Instructional Designer, Subject Matter Expert, and a design and content team to develop your course, as well as some instructors.
Another solution is to outsource content development to an external team or get off-the-shelf content if your program doesn't need to be company-specific but covers a generic or compliance-related issue, for which you'll need to be certified by a formal third-party institution.
7. Develop the training material
If you're doing this with your own team, we're glad to say it's now time to get creative. Keeping your audience and the desired learning goals in mind, start designing diverse content.
Create a storyboard that you will use as a roadmap to strategically structure your content and minimize development time and do-overs.
Not sure what type of content to create? The next section covers this in full!
8 Types of Content For Extended Enterprise Training That Hits the Mark
We have selected the best types of content that will not only engage your learners but also help them learn fast and retain that knowledge in the long term.
To assist with knowledge retention, remember to share with your external partners relevant resources on a regular basis.
1. ILT sessions
Synchronous instructor-led training sessions are essential when exploring topics of high complexity and difficulty. Whether these sessions will be carried out online or on-site depends on your available resources, though to offer a flexible experience you can easily offer them with the help of a video conferencing tool or LMS.
These sessions can be enriched with multimedia and interactive elements, such as videos, quizzes, and games to engage learners and help them assimilate the information better.
A huge advantage of ILT sessions is that they create a sense of fellowship and allow for real-time interaction with the instructor and peers. They are undeniably the most engaging and valuable part of an online course.
2. Videos
With video being one of the most effective media to transfer knowledge, especially asynchronously, it's safe to say that video lectures shouldn't be missed from your training program. Use video to explain in-depth complex topics and demonstrate processes.
Just make sure to keep them short, ideally under 20 minutes, and add some interactivity, like pop quizzes, because some learners may find their attention withering away after a while. Don't forget to add subtitles for non-English speakers and for the hearing-impaired.
3. Webinars
Webinars are live online events during which the instructor/presenter discusses a topic or demonstrates a product or process and later interacts with the audience, usually to address any remaining questions or to hear what their thoughts are.
Webinars, too, can be enriched with multimedia for better engagement, and they can also be recorded and shared for later viewing.
Webinars often extend to audiences that are not official participants in a training program, so use them as an opportunity to spread awareness for your brand.
4. Case studies
Case studies hold immense power as compelling real-life examples that inspire and motivate individuals. They serve as successful use cases for products, offer insights into competitors' experiences—both failures and triumphs—and provide valuable lessons for similar challenges.
Often underestimated, case studies possess the ability to foster the development of critical thinking and problem-solving skills.
When presented during live sessions, case studies serve as catalysts for stimulating discussions and facilitating knowledge sharing among participants.
5. Simulations
Simulations are immersive and highly interactive experiences that offer learners the chance to practice in a real-world environment without the actual risk.
If you need to safely train your partners on complex or high-risk procedures, consider adding simulations and AR/VR activities – these eLearning activities have been on the rise and are expected to grow in popularity precisely due to their ability to offer a safe and immersive learning experience like nothing else.
6. Infographics & diagrams
Infographics and diagrams help demonstrate processes in a quick and digestible way, turning complex scenarios into visual representations.
Although they don't deep dive or analyze topics in detail, this type of content is particularly helpful for visual learners and for quick consumption on the job.
7. Manuals & guides
User manuals and guides are more detailed than infographics & diagrams, as they describe in detail product features, settings, precaution measures, troubleshooting, and side effects.
Make sure to update them often and use them more as reference material than your main training content, as they can be extremely dull and hard to comprehend.
8. Assessments & certificates
Assessments are more of a necessity rather than a fun addition to extended enterprise training. Add quizzes throughout the course to help reinforce learning through repetition and active recall of information. Where necessary, build a practical assessment where learners will demonstrate what they've learned.
We strongly suggest that you provide a certificate after the extended enterprise training program to acknowledge and validate the knowledge of your external partners.
Offering a certificate will make your learners, and by extension, you, appear more trustworthy and professional. Courses that lead to a certificate usually require a final exam and/or certain completion requirements.
Measuring the Effectiveness of Your Extended Enterprise Training Program
There are several ways to monitor the effectiveness of your extended enterprise training program. The more you deploy, the more accurately you can measure the overall knowledge level of your external partners and, even better, identify weak links and areas for improvement.
Learner assessments
Learner assessments should be your first point of reference when measuring the effectiveness of your extended enterprise training.
Conduct pre- and post-training assessments to measure the progress of your external partners and to ensure that they have adequately understood the training material.
LMS reports
Your LMS can generate multiple reports based on filters you'll set, and even deliver them to you automatically at specific intervals. LearnWorlds, for example, has the most advanced Reports Center that can monitor virtually anything you wish, from how much time each learner has passed with each learning activity to how certain courses have performed over time.
Feedback surveys
Create a feedback survey that you can share with your learners via an email or within the course, asking them about their experience.
Ask participants about how useful they found the training material and if it will help them in their jobs. You can also ask for their feedback and suggestions for future training courses in a survey. The survey is a chance to gather their thoughts and opinions on the training program.
Business metrics
Business metrics, including sales numbers, customer satisfaction scores, customer retention rates, number of support tickets/complaints, customer ratings & reviews, etc., are perhaps the most tangible proof that your program is actually working.
The only "downside" is that you need to be patient to see a noticeable difference in these metrics, and you have to take into account other circumstances that may have contributed to or hindered these results.
Compliance metrics
Compliance metrics are at the core of the MedTech industry: incident reports, audit reports, and similar compliance metrics can give you a pretty good idea of whether partners follow safety protocols and comply with industry regulations as they should.
Return on investment (ROI)
ROI refers to the profit made from an investment. The formula to calculate ROI is simple: you add the profit minus cost and divide the result by the cost → (Profit – Cost) / Cost.
In the case of extended enterprise MedTech training, it's not always easy to calculate ROI as there are several factors at play and benefits that can't be calculated as "profit", such as decreased number of tickets or higher customer satisfaction and better NPS scores – although sooner or later all these metrics will reflect on sales and, therefore, increase profit.
To draw more accurate conclusions, it's better to look at each business metric separately.
Experience the Difference with LearnWorlds: Empower, Engage, Excel!
Discover the ultimate solution for all your LMS needs with LearnWorlds. Our platform offers a game-changing assessment engine, comprehensive analytics and reports that provide invaluable insights.
Seamlessly manage certificates to ensure compliance, while our innovative course builder empowers you to create captivating, interactive, and multimedia-rich content that keeps learners hooked.
But that's not all – LearnWorlds boasts a treasure trove of additional cutting-edge features that will truly elevate your company's training endeavors.
From empowering your learners to fostering engagement, and ultimately driving excellence across the board, LearnWorlds has got you covered.
It's time to break free from the limitations of ordinary LMS platforms. LearnWorlds offers an unparalleled experience that propels your training program to new heights. Embrace the LearnWorlds advantage and unlock the true potential of your organization's training initiatives. Claim your 30-day free trial today!
(Visited 233 times, 1 visits today)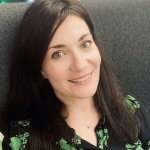 Androniki is a Content Writer at LearnWorlds sharing Instructional Design and marketing tips. With solid experience in B2B writing and technical translation, she is passionate about learning and spreading knowledge. She is also an aspiring yogi, a book nerd, and a talented transponster.