Choosing an LMS is one of the most important decisions you'll have to make when deploying partner training. Browsing the LMS vendor's product page is nowhere near enough to get an accurate estimation of whether they can actually meet your training needs and support you in your goals – you need to dig deeper.
If this is your first time using an LMS or if you have suffered mishaps in the past, no need to worry, as this blog post will provide you with all the answers you need!
Our Request for Proposal (RFP) checklist narrows down all the key questions you must ask LMS vendors, so you can identify the one that meets your requirements without ending up wasting money on a platform that has too many features you don't even need or too few that will jeopardize the effectiveness of your program.
To compile this list, we have consulted RFPs submitted by our own potential clients and have singled out the most commonly asked questions and requirements.
Before embarking on the pursuit of the perfect LMS, though, make sure you have done a proper training needs analysis and that you're very clear about your business goals. Training and business goals are interconnected and should be looking in the same direction.
To help you make the best use of this checklist, we have grouped the requirements to look for into categories. We also provide you with a downloadable template for quick access.
AN LMS RFP (Learning Management System Request For Proposal) is a document that outlines the desired LMS features and business/training goals of an organization looking for an LMS solution.
An LMS RFP is helpful for both parties involved. On the one hand, the buyer gets to:
Outline specific requirements
Evaluate different vendors faster, easier & more accurately
Choose the most suitable vendor, thus saving money and meeting their training needs
The LMS vendor, on the other hand, can better understand whether they can successfully meet the needs and expectations of the client and craft a proposal that fits their requirements.
The RFP process typically involves a number of stages, usually starting with the creation of the RFP template, the identification of potential vendors, the evaluation of vendor proposals, and the selection of one or more vendors if the buyer prefers to test some options first before making a purchase.
Overall, an LMS RFP is an important tool for organizations looking to implement a new LMS, as it helps to ensure that the chosen LMS is aligned with the organization's needs and goals. It provides a solid foundation for effective training and development initiatives.
An LMS RFP typically is structured with two key sections, consisting of several components to provide a comprehensive overview of your company's needs and expectations and evaluate the capabilities and suitability of potential LMS providers.
In the first section, you provide an introduction to your company, along with your key requirements and expectations. This section helps the LMS vendor quickly assess if their product aligns with your needs. The second section -which is also further divided into sub-sections- is usually more extensive and focuses on evaluating the potential LMS vendor. Here, you ask questions to determine if the vendor can meet your organization's requirements.
Let's delve into each section, examining them in detail below.
First Section: About You
The first section of the RFP should be an introduction to your company, as well as your key requirements and expectations.
This section is significant because it will help the vendor understand at a glance whether their product is suitable for your needs and if they meet your criteria. Here are some of the components this section includes:
Company size & industry
Anticipated number of users (active/simultaneously)
Training goals (compliance, soft skills, technical, etc.)
Business goals
Criteria for success (e.g., business KPIs)
Technical know-how (e.g., dedicated IT department)
Existing training material you desire to import to the LMS
Desired learning delivery method (e.g., via a mobile app)
Preferred deployment deadline
Allocated budget
Second Section: LMS Provider
This section will be much longer and more comprehensive. This is where you'll ask all the questions that will help you understand whether the LMS vendor can meet your needs.
Even if you don't know exactly what to ask, don't worry – we have laid down all the key features an LMS needs to have in order to bring true value to your organization!
Needless to say, you need to ask as much about the product as possible, starting from the most generic information and drilling down to the slightest detail that is important to you.
Let's start with the basics:
Company Information
Company website
Years active
Number of employees
References and/or case studies
Contact person (name/email/job title)
Product Information
Product name
Deployment type (cloud/on-premise/app, etc)
Product description
Average setup & implementation time
Who undertakes the LMS implementation – does the buyer need to contribute?
Last updated
Updates planned/product roadmap
Ability to migrate content
Languages supported
Sandbox environment (if available)
Course Management
The system's course-building capabilities are decisive, as this is the main product you'll be offering your clients/partners.
How easy is it to create a course with the platform?
Is it possible to create courses by uploading content from external resources?
Is it possible to drip-feed content and set prerequisites?
Can the system automatically assign courses to users?
Is there a system in place to track course performance?
Is it possible to create a course catalog & list courses under categories?
Do you have a course marketplace with premade courses?
Is it possible to group and sell courses in bundles?
Is it possible to replicate a course or a module?
Content Management
Content management refers to the options the platform offers when it comes to creating and structuring eLearning content.
What types of content does your LMS support?
Is there a built-in content creation tool?
Is it possible to organize content into modules and sub-modules?
Does the system support unlimited data storage?
How is content added to the system? For example, can it be created natively or uploaded with SCORM files?
Does the system have a built-in AI-powered content creation tool?
Content types you should look for:
Docs
Audio
Embedded
Interactive content
Live webinars (that can be recorded and distributed)
User Management & Authentication
User management refers to actions that enable administrators to easily manage users and user data. Some things you should ask are:
Is it possible for administrators to create/disable/delete user accounts?
Is it possible to group users into different categories, e.g., based on their job role?
Is it possible to create rules to enroll/remove users from a course automatically?
Does the system allow for bulk enrollment?
How many administrators does the system allow?
Does the system support SSO?
Is it possible to import/export user data? How?
Is there an option to grant different access levels to different users (user roles)?
Are there predefined user roles? Can you create your custom user roles?
Which user verification methods does the system support?
Website Branding & Customization
It's important that the LMS you pick enables you to build your own website to sell your online course and give you the tools for your brand to shine.
Does the system allow us to build a website?
Is it possible to have a custom domain for our website?
Are there any templates the system provides for website building? Are they customizable?
Does the system support white labeling?
Is it possible for our web development team to work around the programming language?
Does the system support plugins for further customization?
Learning Delivery
Learning delivery is another component that matters, especially if you want to deliver training in multiple ways.
Does the system support synchronous learning as well as self-paced?
Does the system offer built-in or integrations with video conferencing tools to support ILT?
Does the system support hybrid learning? (i.e., some attending on-site and some online)
Does the system support mobile-friendly courses?
Does the system support live streaming natively?

Mobile Learning
Mobile learning is for many companies a prerequisite, especially when they have a deskless workforce that needs access to training while on the job. And while mobile-friendly is nearly a given these days, you still need to ask about available options.
Is the system mobile-friendly? Does the content display well on mobile devices?
Is it possible to create a mobile app?
Does the mobile app support push notifications?
Does the mobile app allow learners to download content?
Does the mobile app support white labeling?
Is offline work supported for learners?
Does any progress the learner makes while using the system offline sync automatically once they're back online?
Is it possible to create and deliver a course exclusively via a mobile app?
Assessments
Assessment is not just a way to evaluate learner knowledge but rather to reinforce learning and challenge learners during their journey. During an assessment, learners get to actively recall information and see how they can apply it.
Assessments also give instructors the opportunity to identify learners that are falling behind and offer them timely help while being an effective way to evaluate the difficulty level of the course. Make sure the platform you pick has a robust assessment engine, as this is one quintessential tool we're talking about:
Is there a built-in assessment builder?
What are the available quiz types?
What are some advanced settings your tool offers? Is it possible to set a time limit, multiple tries, or randomize questions?
Is it possible to award different scores to questions in the same quiz?
Is there a feedback system?
Is there an option for personalized feedback?
Are there any self-evaluation activities?
Is there a question bank?
Is there a grade book or any other tool to overview and edit scores?
Surveys
Surveys are a multi-purpose tool that you can use for lead capturing, pre-evaluations, and receiving learner feedback.
Is there a survey builder?
Is it possible to add surveys at any point during the course?
Is it possible to share surveys via email?
Is it possible to create surveys that will pop up on the website?
Certificate Management
A certificate automatically increases the inherent and price value of your program. Not only that, but providing a certificate validates the hard-earned skills the learner has developed, and, in some cases, they can help monitor compliance and ensure this knowledge has value for as long as it remains relevant and fresh.
Is there a certificate builder with templates?
Is it possible to set an expiration date?
Is it possible to add a unique identifier?
Can learners share their certificates on social media via a shareable link?
Is it possible to download and print the certificate?
Social Learning & Collaboration
We tend to learn better not just because we are social creatures but when we are in the company of others.
Interacting with peers is not only a matter of preference and keeping things exciting – learning with others is highly beneficial because others expand our knowledge and challenge our way of thinking. Collaborative learning is learning that happens naturally, with less effort and has a more lasting impact.
Does the platform support synchronous learning?
Is there a built-in community feature?
Is there an option for instructor announcements?
Does the system support learner groups and discussion forums?
Does the system allow learners to upload content?
Does the platform support instant messaging?
Does the platform support gamification?
Reporting & Analytics
Checking your reports is the "aha" moment, the moment of truth. An eye-opening tool that can give you reliable data, so you don't have to go with your gut feeling or do experiments and hope for the best.
Does the system generate learning analytics reports?
Does the system generate course performance reports?
Does the system generate sales reports?
Are there any other types of reports available?
Are there any out-of-the-box reports available?
Is it possible to automate report delivery on specific dates or frequencies?
Is it possible to use filters to customize reports?
Is it possible to download and/or export reports?
Can the data in the report be displayed visually, e.g., through pies and charts?
eCommerce Features
If you want to sell your course, then you must ask about the system's eCommerce capabilities, as most heavy-weight LMSs tend to overlook these features and focus on learning features only.
Is there a shopping cart?
Is there a native payment gateway?
Does the system integrate with payment processors? Which ones?
What are the available options for selling a course or digital product?
Is it possible to create promotional offers? Please specify available promotional tools.
Does the system support affiliate marketing?
Does the system issue invoices?
Is there a tax management system in place?
Is there a built-in email marketing tool?
Does the system integrate with email marketing tools?
Does the system integrate with marketing and eCommerce tools?
Data Security
You don't need to be in a high-risk industry to worry about your data. Data privacy should be a top priority to ensure everyone's personal and financial data is protected, as data leakages can be detrimental to your reputation.
Is the system GDPR compliant?
What is your disaster recovery process?
What is the system's hosting environment?
Is your hosting environment certified? If so, how?
What is your data backup frequency?
How long do user/admin data remain on your databases after the termination of a contract?
What measures are in place to ensure copyright protection?
Does the system prevent multiple logins?
How do you ensure the protection of confidential/sensitive user data?
Customer Training & Support
Whether the LMS you choose is easy as pie to install and work with or requires advanced tech skills, you always need to ensure that the LMS vendor provides excellent support when you need it.
Do you offer email support? If so, which are the operating hours/language?
Do you offer phone support? If so, which are the operating hours/language?
Do you provide on-site support/demonstration?
Is there a Help Center or other online database with relevant documentation? If so, in which languages?
Do you offer customer onboarding?
Are there any consulting fees?
Are there any other types of training/support available?
Integrations & APIs
There are thousands of integrations you could ask about, so list the ones you already use that could help you deliver your program more effectively.
Which video conferencing tools does the system integrate with?
Which email marketing tools does the system integrate with?
Which payment gateways does the system support?
Does the system integrate with Zapier?
Does the system support APIs and webhooks?
What other integrations are available?
Pricing & Additional Fees
The "awkward" moment when you have to ask for the price… not so much, though. Budget is a serious consideration for many companies, so you want to make sure that there will be no surprises down the road.
What are the pricing plans available?
Is there a free trial?
How long does the free trial last?
Does the price depend on the number of active or total users?
Is there a setup fee?
Are there any hosting fees?
Are there any maintenance/update fees?
Are there any standard support/consulting costs?
Is there a cost for premium support?
Is there an extra cost when data is stored or the number of users reaches a specific limit?
How to Keep Track of Vendors' Responses
When evaluating potential LMS vendors, it's important to first figure out how important each feature and functionality is and take that weight into consideration to draw an accurate conclusion.
It helps to set a numerical system from 1 to 5 to evaluate each feature and rate the importance accordingly – Not important, Somewhat important, Important, Very important, and Essential.
💁 For example, if you're in a heavily regulated industry and need advanced certificate management with expiration dates and automatic reminders, but the platform only offers a basic certificate builder, you can evaluate them with a 2.
After you have figured out your top candidates, we suggest leveraging a free trial or a simulation in a sandbox environment
| | |
| --- | --- |
| Vendor name | [name] |
| Link to website | [link] |
| Link to the sandbox environment | [link] |
| Feature A | [score based on availability + importance] |
| Feature B | [score based on availability + importance] |
| Price | [insert data] |
| Notes | [insert notes] |
| Total score | [average score] |
Final Thoughts
While searching for an LMS may not be as exciting as finding vacation accommodation, utilizing this checklist will greatly simplify the selection process and yield superior outcomes compared to random inquiries. Instead of spending countless hours on calls and demonstrations, consider submitting this comprehensive LMS RFP to identify the most suitable solution for your training initiatives effectively.
(Visited 482 times, 2 visits today)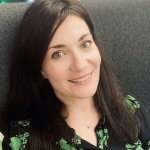 Androniki is a Content Writer at LearnWorlds sharing Instructional Design and marketing tips. With solid experience in B2B writing and technical translation, she is passionate about learning and spreading knowledge. She is also an aspiring yogi, a book nerd, and a talented transponster.