Mighty Networks is an online community platform with built-in course and website builders. With Mighty Networks, you can sell courses and memberships while bringing the members of your community together. Mighty Networks is addressed to anyone who already has or wants to create and grow an online audience under their own brand.
Its key advantage versus having a group on a social media platform such as Facebook Groups or Forum-like websites is that it eliminates the noise and distractions these platforms have and allows you to build your own branded website, monetization options and a "private space" for your community.
Mighty Networks undoubtedly stands out for its strong community features that even similar platforms lack. But, it comes with more than a few shortcomings in terms of educational features and customization capabilities.
In this post, we're reviewing the top 6 alternatives to Mighty Networks for course creators.
But first, allow us to present to you LearnWorlds as the best Mighty Networks alternative – a more comprehensive solution for edupreneurs, content creators, coaches, and even small businesses!
Try LearnWorlds today with a 30-day free trial and discover why it's as close to an all-in-one platform as it gets!
Top Mighty Networks Competitors
Mighty Networks Pricing & Plans
Mighty Networks offers a free trial and three pricing plans. Mighty Networks charges transaction fees on all pricing plans, with courses being available only with their Business and Pro plans. The Mighty Pro plan allows you to build your own branded, native mobile app.
The Community Plan – $39/mo
The Business Plan – $119/mo
Mighty Pro – Request demo
*Pricing information retrieved from Mighty Networks on June 3rd, 2022.
Mighty Networks Advantages & Disadvantages
Let's see in detail the strong suits and weak points of Mighty Networks.
Mighty Networks Advantages 👍
As expected, Mighty Networks has strong community features. For example, you can organize your group members into categories (e.g., based on their profession) and also into subgroups, with each group having access to the content most relevant to them.
Members can upload their own content, follow other members, and chat privately. They also have control over the type of notifications they receive and where they receive them.
Advanced community features
Personalized and customizable activity feed
User-generated content
Drip-feed content
Separate pricing for community and courses
Native video uploading
Native app available (at extra cost)
Mighty Networks Disadvantages 👎
Mighty Networks falls short in educational features and, perhaps more surprisingly, in marketing and selling. More specifically, there's no provision for a payment plan, creators can choose among predefined prices only, there's no integration with PayPal, and the only currency accepted is USD.
Another downside is that only members of your community can buy the courses.
No support for quizzes, assignments, or certificates
Can't sell the courses outside the community
Inflexible payment and pricing options
Stripe is the only available payment gateway
Limited customization
Limited marketing options: no affiliate marketing or coupons
Integration with email marketing tools only via Zapier
No phone support
Best Mighty Networks Alternatives for Your Online Courses
1. LearnWorlds – Our Top Choice
If you're serious about educating your audience or customers while also providing ample social learning opportunities, LearnWorlds is a far more versatile and integrated platform than Mighty Networks.
LearnWorlds is a social online course platform. It comes with an impressive and customizable website builder that features industry-leading templates, so you can create a stunning website and landing pages exactly like you imagined it and perfect for your niche.
The platform's eLearning capabilities are quite impressive too: interactive videos, multiple learner assessment options, certificates, badges, gradebook, and integrations with video conferencing tools.
Looking to connect (with) your learners? LearnWorlds allows you to build your own Community wherein both you and your learners can create posts and polls. Community members can become "Friends" and follow each other's activity and chat. There are also two types of groups available: either Private (which can be created by members, if you allow it, as well as administrators) and Course Discussion Groups.
Pros
Cons
Learning curve due to multiple capabilities
Less advanced community features
No built-in email marketing
No multi-tenancy
How much does LearnWorlds cost?
LearnWorlds offers a 30-day free trial and 3 main plans:
Starter – $29/mo
Pro – $99/mo
Learning Center – $299/mo
*Pricing information retrieved from LearnWorlds on June 9th, 2022.
LearnWorlds is a much cheaper and, considering its rich features, a wiser alternative to Mighty Networks for creators who prioritize learning as much as building an online community.
If you are looking for more than a community management system, and more of an LMS (Learning Management System) to monetize your audience with online courses, LearnWorlds is the right choice for you!
💁 Compare LearnWorlds with Mighty Network
2. Hivebrite vs. Mighty Networks
A powerful online community platform, Hivebrite provides educational institutions, non-profits, and businesses with the tools they need to create, engage, and grow their community.
With Hiverbrite, you can control whether your community is open to anyone or invite-only. Hivebrite also offers advanced database management, with filters, profile update tracker, and much more. Another cool community feature is direct messaging, RSS feed and the personalized weekly newsletter. Members can upload content, but you're still in control – you get instantly notified and can edit or delete content as you see fit.
Hivebrite features powerful email and engagement analytics to see how your campaigns are performing and how engaged community members are, identifying the most active users.
It also gives you the option to build a fully branded mobile app available on Android and iOS. The mobile app features geolocation, so community members can discover and connect with members close to them.
Hivebrite allows you to sell memberships, create donation pages, and also charge per online event.
All is well and good so far, but you may have noticed that Hivebrite is heavily community-oriented. This means that it lacks learning features like gamification, gradebook, quizzes, or learner analytics. It also lacks integration with marketing tools and doesn't offer any options to promote your offerings via affiliate marketing.
Pros
Privacy settings
User content moderation
Advanced database management
Branded mobile app
Engagement analytics
Paid events
Cons
Doesn't support SCORM content
Lack of learning features
Lack of learning analytics
Basic website customization
Unclear pricing
Few integrations
How much does Hivebrite cost?
Hivebrite doesn't disclose its prices on the website. To get a quote, you need to request a demo.
3. BuddyPress vs. Mighty Networks
BuddyPress is a free community WordPress plugin that you can add to your WordPress site and build an online community. BuddyPress allows you to build different groups within the community and has features that resemble social media like user profiles, friendships, direct messaging, and activity dashboards.
On the downside, BuddyPress can help you create a social networking platform and nothing more. If you want to create and sell courses or memberships, you must use an LMS plugin. Depending on the features it offers, you may need several plugins to get where you need, like email and marketing tools and payment gateways.
Although in theory, you can use several add-ons to add more features, BuddyPress doesn't play well with all themes, so that limits your options.
Pros
User-friendly
Rich community features
Ability to add third-party plugins to extend its functionalities
Free to download
Cons
Available only if you have a WordPress site
Doesn't work well with all themes and plugins
Limited support
It's not a comprehensive solution
How much does BuddyPress cost?
BuddyPress is free of charge.
*Pricing information retrieved from CompareCamp on June 9th, 2022.
4. Circle vs. Mighty Networks
Circle is a community platform that doesn't disappoint: private chat rooms, private messaging, live streams, searchable member database, and events are just of the few community features you'll find. It's addressed to coaches, businesses, clubs and organizations, and creators who wants to build an online audience.
When it comes to marketing and selling, Circle is a much stronger tool than Mighty Networks, as it features upsells, coupons and discounts, and flexible pricing. It allows for subscriptions start with a weekly option. It also supports more than 1000 integrations to boost its functionalities.
Though you can upload video, audio, and text files, and host live events, Circle doesn't have further learning features to engage your audience and monitor learning. Like most community platforms we'vre reviewed today, it's a great option to bring together your audience, but it's not built for online education.
Pros
Single Sign-On
Rich community features
Multiple selling and promotion options
White label
Private Circle community
Cons
Mobile app available only for iOS
Limited preset settings
Supports basic learning content only
No learning analytics
How much does Circle cost?
Circle offers a 14-day free trial and has 3 pricing plans:
Basic – $39/mo
Professional – $99/mo
Enterprise – $399/mo
*Pricing information retrieved from Circle on June 9th, 2022.
5. Kajabi vs. Mighty Networks
Kajabi is an all-in-one course platform that enables you to build your website, create sales funnels and automated marketing campaigns, and sell online courses, memberships, and digital products in one place.
Kajabi has stronger sales and marketing tools than Mighty Networks but it lacks advanced community management features. Its learning features and customization capabilities are not impressive either, with key features such as interactive content and advanced quizzing missing from the platform.
Pros
Automated sales funnels
Built-in marketing tool
Easy to use
Good customer support
Cons
Expensive
Lack of advanced community features
Basic learning features
Limited website and course customization
How much does Kajabi cost?
Kajabi offers a 14-day free trial. Other than that, it's one of the most expensive course creation platforms.
Basic plan – $149/mo
Growth plan – $199/mo
Pro plan – $399/mo
*Pricing information retrieved from Kajabi on June 9th, 2022.
💁 Compare Kajabi to LearnWorlds
Compare Kajabi to Teachable
6. Thinkific vs. Mighty Networks
Thinkific is an intuitive course creation platform with sales and marketing features that enable creators to successfully market and sell their courses. It lacks the advanced community features of Mighty Networks but it's superior in terms of elearning capabilities, as it offers quizzes and certificates. It also offers selling and payment options, like digital downloads and installments.
Thinkific features beautiful, customizable website templates and is easy to use both for course creators and end-users. It also supports tons of integrations to supercharge your course as you wish, it has zero transaction fees, and offers a free plan.
Pros
Free plan
Plenty of options to sell courses
No transaction fees
Easy to use
Cons
No email marketing tool
Community feature available only with Pro plan and above
Basic learning features
No mobile app
How much does Thinkific cost?
Thinkific offers a limited free plan for testing its platform. Here is Thinkific's pricing breakdown:
Free Plan – $0
Start – $99
Grow – $199
Expand – $499
Thinkific Plus – Customized pricing
*Pricing information retrieved from Thinkific on September 28th, 2022.
💁 Want to see more Thinkific alternatives?
Compare Thinkific to LearnWorlds
7. Patreon vs. Mighty Networks
Patreon is a crowdfunding site (hence the name – "patronage") that allows creators from podcasters and artists to writers and non-profits to create memberships and offer rewards to their patrons.
Creators can either sell memberships with a recurring monthly payment or they can charge per creation. They can get started for free and start paying a percentage of their monthly earnings (which differs depending on the plan they've chosen) once they start making money.
Patreon supports text, images, video, and audio, so it's possible to sell simple courses using it. To help you with that, Patreon integrates with popular marketing tools like MailChimp and Discord. Patreon also offers a mobile app through which creators can chat live with their patrons.
Its analytics focus on sales figures and engagement with posts.
Patreon could work as a free Mighty Networks competitor (free to start with, at least) as they both focus on helping creators connect with their community, even if Patreon is positioned as a crowdfunding platform.
Pros
Mobile app
Live chat with your audience
Free to start
Supports video and live streaming
Cons
Transaction fees
No learning analytics
No educational features
No phone customer support
How much does Patreon cost?
Patreon has 3 pricing plans, with each one offering more features and taking a larger percentage of the donations. Getting started on Patreon is free.
Lite – 5% commission
Pro – 8% commission
Premium – 12% commission
* Pricing information retrieved from Patreon on June 9th, 2022.
8. Podia vs. Mighty Networks
Another all-in-one platform, Podia stands out for its competitive pricing. If you want to sell simple video courses and digital downloads, it will do the job just right.
Podia's marketing capabilities are far better than Mighty Networks': it has a built-in email marketing tool that enables you to build sales funnels, create automated email campaigns, and send broadcast emails.
It also features customizable, professional-looking email templates to make this task a bit easier for you. And, Podia has several tricks up its sleeves to help you sell effectively: affiliate marketing, coupons, fast checkout, and upsells.
Podia's built-in community is also quite engaging as it allows for user-generated content and interaction through comments and likes. Even so, it's definitely many steps behind what Mighty Networks offers.
Another downside is that Podia comes with pretty basic functionalities and lacks advanced educational features.
Pros
Zero transaction fees
Low-cost
Robust email marketing tool
Chat widget
User-friendly
Cons
Lacks advanced learning features
No learner analytics
Limited website customization
No white labeling
How much does Podia cost?
Podia offers a free 14-day trial,a free plan with 8% transaction fees and limited features, and 3 paid plans:
Free plan
Mover – $39/mo
Shaker – $89/mo
Earthquaker – $199/mo
*Pricing information retrieved from Podia on June 9th, 2022.
9. MemberVault vs. Mighty Networks
MemberVault, as the name suggests, is a membership site that supports courses, one-to-one services, and digital products, making it a good option for creators and coaches. It differentiates itself from other similar sites with its "binge and buy" marketplace. The marketplace, in combination with its strong engagement tracking feature, enables creators to identify warm and hot leads and send them targeted, personalized emails and offers.
MemberVault has more noteworthy learning features than Mighty Networks, like gamification, basic quizzing options, and dripped content.
That said, MemberVault's learning features are still limited and it has no learner analytics. Another major downside, especially when compared to Mighty Networks, is that it doesn't have a discussion feature.
Pros
Affiliate marketing and coupons
Drip content
Gamification
No transaction fees
Advanced engagement analytics
Cons
Only two payment gateways available (Stripe and PayPal)
No community building feature
Few learning features
No mobile app
Limited number of integrations
How much does MemberVault cost?
MemberVault recently changed its three-tiered pricing to a flat rate of $99 per month with all features available and unlimited products, people, and storage. It doesn't offer a free trial, but it does offer a free account demo.
*Pricing information retrieved from MemberVault on June 9th, 2022.
Choosing a Community Management or Course Creation Platform
Our review of the top Mighty Networks competitors has come to an end. Mighty Network has built its reputation as a robust online community management platform. It does the job pretty well offering impressive features on that front that resemble social media platforms, such as personalized feed and user-generated content.
Yet most membership sites like Mighty Networks fall short when it comes to course creation.
If you would like to educate your audience, as well as engage with them meaningfully, then LearnWorlds is your go-to tool.
LearnWorlds is with you with a vibrant built-in community, strong marketing features, a vast library of resources, and exceptional customer support, so nothing can stop you from being successful in monetizing your knowledge.
Would you like to take a feel of what it's like working with a platform like LearnWorls? Try LearnWorlds for free for 30 days – no commitment, no credit card required, and with most features available!
Further reading you might find interesting:
Mighty Networks FAQs:
Does Mighty Networks have a free pricing plan?
No, Mighty Networks doesn't offer a free plan.
What is Mighty Networks used for?
Mighty Networks enables anyone who has an online audience, business or individual, to put together, manage, and grow their community. On Mighty Networks, you can sell memberships, online courses, and digital products, and host online events while offering your community members an experience resembling social network platforms.
Is Mighty Networks a social media platform?
Mighty Networks is an online community platform. Businesses, solopreneurs, edupreneurs, and more use Mighty Neworks to build their community or bring together their social media followers.
How do I cancel my Mighty Networks plan?
You can cancel your plan anytime directly from within your Mighty Network. Just go to Network Settings > Your Plan.
(Visited 3,323 times, 8 visits today)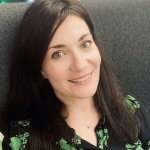 Androniki is a Content Writer at LearnWorlds sharing Instructional Design and marketing tips. With solid experience in B2B writing and technical translation, she is passionate about learning and spreading knowledge. She is also an aspiring yogi, a book nerd, and a talented transponster.