As an edupreneur, investing in marketing to reach out to potential customers (aka your prospective learners) and to nurture your existing learners is vital for your business. With it, you can effectively reach, grow and engage your online target audience and ultimately sell online courses.
When it comes to digital marketing, the marketing tactics that you can choose from are practically limitless. There is a plethora of tools and channels that you can leverage (e.g., email marketing, social media marketing, Facebook groups, Facebook ads, Google ads, YouTube videos, free mini-courses as lead magnets, and so on).
All you have to do is to define your goals and brainstorm ideas that fit your objectives and choose the combination of ideas that work best for you.
Think of where you can find your ideal student, what is the best way to approach them, and what media do they prefer to use. This article will guide you in the right way and also give you a handful of ideas to put into action.
The Ultimate Guide To Selling Online Courses (vol 1)
Discover how to make your online courses ready for sales and, most importantly, profitable.
1

Develop a Customer Persona

Identifying your ideal customer is a top priority. It's the very first step to business success. But, in order to deliver a more personal experience that corresponds to the needs of the customer (aka your ideal learner), you have to go deeper than that, by creating a customer persona.

A customer persona is the summary of a representative sample that describes an audience – a person, that is gathered through the analysis and research on the real customer. The creation of a persona recognizes common key traits and characteristics of a group. For example, you can create an ultimate course for architects, that helps them learn more about architect design and at the end gives examples for creating an architect design brief.

You can gather information about your customers in numerous ways. For example, you can perform keyword research. Google the terms your customers search for online, use your social media or online school analytics from your learning management system, surveys, feedback forms, etc.

Once you have this information, try out the following:
Find out how and where customers spend their time online and meet them at their place (e.g., which social media platform do they prefer, LinkedIn, Facebook, YouTube, Instagram, or a combination of all?)
Adjust your social media posts to suit your customers' preferable ton of voice
Create content that applies specifically to your target audiences
Work with public figures, influencers, professionals, or companies your customers look up to
2

Guest/Run a Podcast

Podcasts are an upcoming trend. From what it looks like, there are two main choices with podcasts – you can either get interviewed on one or start your own podcast. Both can help you gain awareness on your course topic and online school.

Be a guest on a podcast: search for podcasts on ListenNotes and iTunes that discuss your topic and already have an audience that is more likely to get interested in what you are offering. Contact the podcast host, introduce yourself and explain why you think you would be a valuable guest. On the interview, share tips and advice to the listeners on your topic and then direct them to your course page.

Running a podcast: start podcasting about your course topic and share your podcast on any of these podcast-hosting platforms. Spread the news and gradually build a pool of listeners who can potentially become your students.

This is what Tom Libelt a Course Marketing Expert does, often talking about online courses, e-learning, and marketing in his podcast and interviewing many entrepreneurs in the process.

For more ideas, you may also check out our article "9 Great Podcasts To Inspire Your Online Business in 2022"
3

Learn How to Tell Stories

Part of a successful marketing campaign is to tell stories effectively. Every successful marketer is practically a good storyteller. Storytelling offers an innovative content marketing way of reaching out to your target audience and can significantly help you out with lead generation.

Telling the brand's narrative a company has the power to increase the value of a product or service by over 20 times. Your brand's story can appear on your Homepage, About Us page, blog, podcast, or even in an introductory course video. It's totally up to you.
4

Share Customer Testimonials

Building on credibility and trust is crucial for any business. A business selling online courses is no exception. Since you are offering a service and not a physical product, word of mouth and your students' level of satisfaction is one of your most critical proof of evidence.

Gathering positive reviews on your content is another way to influence prospects to purchase what you're selling. You need social proof, which means your return visitors are able to talk about your digital product or service and be a believable advertisement for it.

Real testimonials from learners who have happily purchased from you can help reassure potential customers that they will not regret their choice in purchasing from you as well.

Ask your current students to provide a course review or a testimonial and add them to your course or landing page for more people to see. The more positive reviews you have, the higher potential conversions you'll get.
5

Start a Blog

A blog has unlimited potential, literally. Blogs have a lot of authority nowadays and they help you spread awareness of your product or niche.

Blogging gives value to people's lives because most people today are constantly busy and searching for ways to be more efficient at work. Start a blog on your course topic and give your audience something that they can immediately apply in their daily lives today!

Share industry insights, answer pain points, showcase your know-how, create relevant free content and relate it to a new course you are offering, give how-to instructions to build trust with your site visitors, in order to get social media exposure and boost your web traffic rates.

Building your brand authority through your own blog can majorly help your business and even increase sales.
6

Write Engaging and Unique Content

A blog content strategy is an important pinnacle of digital marketing and your online school needs it. To get this right, you need to create unique and engaging content that matches your course subject or industry.

Whether this is text – articles, presentations, quotes, media – images, figures, tables, infographics, or video, it's content that you can use throughout your site and within your course.

Check out this list of the top tools for course creators to see which tools we suggest for video editing and image editing, as well as a multitude of other tools such as social media marketing and lead generation!
7

Start a YouTube Channel

It's one thing having an online presence, but quite another to nail down consistently finding ways to expand on your potential audience reach! Creating a YouTube channel where you can post educational content is a great way for you to effectively present the things you have going on with your business.

Apart from creating instructional videos, you can also come up with tutorial videos, training videos, presentation videos, screencasts, or product videos to explain how to use your online course, share business or industry news, and engage with your most tech-savvy audience effectively.

It will be your own "tv channel" promoting your courses. YouTube is an excellent way to acquire a loyal following with small bites of information. After all, YouTube is the world's second-most visited website and search engine with over 14 billion monthly visits, right after its parent company, Google. YouTube receives over 350 million unique visits a day.
8

Answer Questions on Quora

Quora is a helpful marketing tool in terms of generating traffic and gaining awareness. As a Q&A platform, you can create an account, post a question, or answer questions related to your course topic.

You can use it to search for industry-relevant discussions, share your opinion, and include a link back to your course sales page.

The more you contribute on Quora and provide high-quality answers which get upvotes, the more clicks you will get. Neat, right?
9

Activate Your Social Accounts

A strong online presence attracts the right audience. As such, making sure that you are active and consistent on social media is powerful. Start with optimizing your profile bio on your online channels to show that you are an expert at what you do with solid know-how and build on credibility.

Then, start sharing your thoughts and ideas on different platforms and connect all the accounts that you manage with your website. Make sure to include your course sales page to allow your site users to browse your profile and learn more about your school and courses.

Be it Facebook, Twitter, Instagram, Pinterest, LinkedIn, or any other popular platform, a social media button that links to your website is a useful addition to have on your site.
10

Build an Email List

Email remains still one of the most widespread communication channels in use. That's why email marketing matters and continues to be relevant to any online business marketing plan.

Using email campaigns effectively for your online school requires that you build your own email list of contacts to which you can frequently forward your promotional or learning material.

Through an established email marketing strategy, you can:
Send out useful course information to your audience with newsletters, course announcements, offers/discounts, customer or brand stories, and tutorial emails.
Maintain an active relationship with them through welcome emails, engagement/ re-engagement emails, transactional emails, and cart abandonment emails.
Check out our blog post "Successful Email Sequences to Boost Your Online Course" and take advantage of the templates we offer for free. You can copy them in your email campaigns and start selling your courses to your email list right away!
11

Give Away a Free Course

Most people like to play safe when it comes to buying online courses. This means that they want to ensure you have something of value to give out.

Offering a free mini-course or an email course (course material wrapped nicely in a series of emails), allows potential students to get an insight into what your courses are all about.

You know what they say: "You can't judge a book by its cover." Some people just won't buy your digital product because they're skeptical of its effectiveness or simply don't trust you enough. A free sample gives potential customers a good idea of what to expect. Furthermore, it helps them form an opinion on your digital product and is often all that's required to convince them to purchase more from you in due course.
12

Host a Live Webinar

Running live webinars is a great way of presenting your know-how. It's also a very effective digitally engaging tool that allows you to interact with your students either in one-to-one or in a group.

Live webinars are powerful tools that can help you turn more prospects into paying customers and increase your conversion rate.

You can use live webinars to present the benefits of learners subscribing to your course in an interactive way to a much wider audience than you are already reaching. This allows you to engage with prospective students and answer any questions they might have or even explain certain things. You can also share course insights and offer free additional material.

Keep in mind that three things determine whether or not a live webinar will succeed: your presentation, your pre-webinar preparation, and your post-webinar follow-up.
13

Offer a Recorded Webinar

Running a live webinar for all time zones, schedules, and availability is super engaging and effective but let's see the other side of the coin as well; it can also be very challenging.

Consider recording your webinars, edit them with a video editing tool, and upload them as a free course or a free lead magnet.

Your visitors can give your their email in exchange for access and can enjoy the webinar in their leisure. You can easily create a button or call to action after the recorded webinar for viewers to enroll in your full course program.
14

Publish an Ebook on Amazon

One of the best ways to repurpose your course content and generate more interest in your courses is by creating an ebook as a lead magnet. With the tools that are currently available online, you can self-publish your own ebook within just a few steps.

Amazon Kindle, for example, allows you to create your ebook in a digital format or paperback. It also offers plenty of advice and assistance to help you out.

Amazon is an enormous marketplace where millions of people shop, so being in the right place means streaming with traffic or potential customers on a regular basis.
15

Get more Organic Traffic with SEO

Developing good internet content for your course material is a process that should be given careful attention and care. One of the most important parts of having quality content is making sure that your search engine optimization (aka SEO optimization) is on point to guarantee that you will rank well on Google and other search engines.

Use relevant keywords in your course copywriting, choose appropriate titles for your blog posts and guest posts so when someone is searching using those very specific terms, they will be directed to your landing page, online school, or blog post about the subject.

Check out our SEO guide to learn how to optimize your courses.
16

Speak at Local Events

Public speaking is a great way to get in front of a crowd (yeah, kind of obvious!), this is the perfect time to put your speaking skills into practice. Creating an online presence is huge in terms of branding, but you have to balance that out with an empowering offline presence as well.

Appearing at local events, conferences, seminars, or group gatherings in your industry won't hurt. On the contrary, it can get the word out there, help you network with other people, enhance your future referrals, and create opportunities to promote your online courses further.

If you want to organize your in-person meetings easier, make them more fun, interactive, and build a network of people who share your interests, you may check out Meetup.
17

Build a Facebook or LinkedIn Community

Engaging with people on social platforms is an effective way to stay in touch with your audience. This is part of building awareness of the very existence of your courses.

If there is initial interest in your courses, create an online community through a page or group either on Facebook or LinkedIn and keep your audience engaged and up-to-date.

Encourage them to comment, like, share or simply express their own opinion and interact with each other. Also, you can participate in other subject-related forums or communities to contact other potential students who might be interested.
18

Write for Other Blogs or Publications

Guest posting is another excellent way of getting the word out there. Come up with unique articles that relate to your topic and find the common ground between your subject and the topic that the external blog or website is interested in.

Research well before you start writing a guest post and make sure your article has everything it needs to include so that it meets the requirements of the publisher.

Relevant publications, bloggers on the same or complementary subjects or anywhere your audience will be reading is a great place to start pitching your article ideas!
19

Become a HARO Source

If building a newsworthy business or project to generate media opportunities for yourself isn't something you're after but would rather still have your voice heard in an outlet that is likely to reach thousands of people, then there is another way!

If you have something insightful to say that's relevant to various publications and blogs, consider signing up as a user of HARO which stands for "Help a Reporter Out." By doing this, you will become part of the network that connects reporters with sources who might be able to help them write stories on specific topics.

The way it works is simple. You sign up and you get media opportunities delivered to your email throughout the day. Reply quickly and you might be selected to be quoted in an article along with a link back to your website.
20

Collaborate with Other Instructors

Consider working together with other online instructors to educate and care for your learners. Let's say your audience is strong at the moment, but that it isn't as strong in other areas.

Through a collaborative effort, you may be able to reach out to another instructor who also specializes in teaching your learners and coordinate a course to offer or at least point them in their direction so they can find what they are looking for!
21

Create a Payment Plan for Students

Courses and memberships for your business can be pretty expensive. Sometimes, these costs can be intimidating to people who want to invest in themselves but aren't able to pay the full price all at once.

In these instances, you may want to consider providing students with an interest-free payment plan option if they so choose, especially for your more high-ticket courses.

For example, if you're selling a course that costs $1,000, you might consider letting customers spread out the cost over 6 monthly payments of $200 each beginning immediately after they sign up.

Doing this will give them time to budget their spending appropriately as well as avoid any fees or interest charges on other financing options they might otherwise have considered.

We recommend putting together a payment plan to cover such cases.
22

Run an Affiliate Program

Promote courses through an affiliate program. Work with people from your industry, who you know have a sizable following, to make this partnership work for both parties.

Give them access to a course and allow them to understand what you are doing. With this knowledge, they can provide a product review and create more awareness for their own audiences.

Check out our extensive blog posts "How to Grow Your School with Affiliate Marketing" and "Secrets to a Successful Affiliate Program" for more information on this subject.
23

Ask Bloggers to Review Your Course

Another great way to help get the word out about your courses is by asking bloggers who have a high volume of readers to review what you have to offer. They could also write about how they found the courses and how they have helped them in their life or business.

Bloggers' reviews are highly effective forms of advertising since there will be more real people reading comments and reviews than ads, which can sometimes seem fake.

If a blogger does accept your offer, make sure they know that they would receive access to the courses in advance so that they could finish watching everything prior to publishing their content on their own blogs.

Both you and these bloggers as affiliates can benefit thoroughly from this symbiotic relationship.
24

Write a Press Release

A press release can help spread the word and reach out to a bigger audience. It won't sell your online course directly, but it can create awareness around it through the distribution of news.

Once you write a press release, you can send it to any of these press release distribution sites that can deal with your request.
25

Join Online Marketplaces, Deal & Coupon Sites

One more way to get your online courses out there for people to purchase them is by using coupon codes, that is, by selling your course on online platforms like Groupon.

You can list your course at a discounted price. You'll want to offer a coupon code that the customers can enter so they can buy your online course cheaper.
26

Go Live on Facebook

Another creative initiative that shows you're not afraid to go the extra mile for your students and your audience is to go live on Facebook or Instagram.

Many professionals don't do it, but that's one of the reasons why it can be powerful! Apart from using Facebook and Instagram stories, you can use Facebook Live or Instagram Live to talk directly with your audience and share updates with them.

This type of direct communication tells your followers a hidden part of your personality, which builds on the trust that nurtures the existing relationship you have with your students.
27

Translate your Course in Other Languages

If you want to boost your course sales online, consider translating your courses into different languages. If you aren't fluent in this language, hire a translator to translate everything, including the learning material and PDF guide along with any notes directly related to the course.

This way, you can maximize potential by making inroads into the foreign-speaking world which is an untapped market.

Another country or language can be your vehicle for a whole new market for your courses and will help you refresh your course sales.
28

Create and Optimize your Sales Funnel

A sales funnel is the process that your site visitors go through, during which they are guided to grow from visitors to leads, from leads to customers, and ideally from one-time customers to recurring customers.

Developing a sales funnel that is effective is vital to any online instructor. This includes taking your site visitors through the different phases of relationship building – catching their attention, engaging with them at the right time, nurturing them with useful information, giving out top tips and advice, offering them discounts, closing the deal, and even servicing them with unparallel customer experience.

Always aim to improve your funnel, make small tweaks in an email, add a nice hook or change text and visuals to test the effectiveness.
29

Promotions, Discounts & Bundles

Once you create multiple courses, you can bundle them together and sell them as a group to your new customers. Bundling is a tactic often used in sales where products or services are offered together at a reduced price.

Bundle combinations can be complimentary such as gym and swimming pool memberships or they can be backed up by the same business, such as one software package with several add-ons that help the user get started right away.

For example, if you could package 3 of your online courses together in a course bundle and offer this at a discounted rate of say $200 to your learners, you could save them $100 from purchasing the individual courses separately.

Remember that what's important here is the service you're delivering and not how much you're making in profit from each sale! This technique is useful when you see a drop in your sales or want to regain the interest of your audience for your courses.

You can also offer limited discounts or offers during the year for people who haven't bought your online courses at their original price.
30

Leverage Social Media Ads & Paid Posts

Paid advertising in social media is a great way to get in front of a lot of people. If you can't scale more with paid ads, try recruiting influencers in each of the social media. Depending on your budget, you can pay micro-influencers or celebrities to endorse your course to their audience.

Be sure to find relevant people to pitch your course. If you are selling acting lessons, a local actor or minor tv celebrity might be a good idea and if you are selling fashion or make-up courses, you might want to look for models!

Buy Tweets and Facebook posts: buying posts sounds a bit awkward, but it is totally legit and it works. Apparently, there are people who would promote your message to their Facebook and Twitter followers. Search and contact those who have a large fan base – industry influencers, and have developed an interest in the topic of your course.

Buy shoutouts: Use Shoutcart to browse Instagram accounts with a large following and contact the users. Ask them if they would be willing to post on your behalf to promote your course and place a temporary link of your online school's website on their bio.

Use YouTube ads: With YouTube ads, you can promote your courses to people who are watching course-related video content and choose to target specific geographical areas.
Now it is your turn to do the work!
We hope that we gave you some actionable ideas for marketing strategies that you can apply to your business to help you sell more courses as an online course entrepreneur.
Keep in mind that there is no one-size-fits-all strategy when it comes to choosing the right strategy. Choose the ones that are best suited to your business goals and objectives. Now buckle up and start making combinations and putting them into practice! Track the results and shortlist the ones that perform better.
Good luck with selling online courses and remember to check out our resources to help you sell more courses.
The Complete Checklist To Selling More Online Courses
A comprehensive guide to selling more online courses and suceeding with your online business
Further reading you might find interesting:
(Visited 29,547 times, 11 visits today)
Kyriaki is a Content Creator for the LearnWorlds team writing about marketing and e-learning, helping course creators on their journey to create, market, and sell their online courses. Equipped with a degree in Career Guidance, she has a strong background in education management and career success. In her free time, she gets crafty and musical.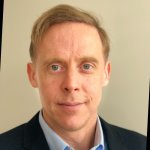 Ciarán Regan is the VP Demand Generation at LearnWorlds and a commercially-minded industry leader with 16+ years of marketing, digital strategy, and execution experience. He has extensive knowledge in developing and delivering global go-to-market executive-level marketing, as well as building high-performance Growth Marketing teams. Ciarán is a natural problem solver with a genuine love for technology.